Guadalajara in Mexico doesn't only have quality cosmetic treatments centers, but also some world-class surgeons. Here are some details on 2 reliable and popular cosmetic specialists who run top rhinoplasty treatments in Guadalajara , Mexico.
Dr Juan Gordillo Hernandez
One of the most trusted and prestigious cosmetic treatments surgeons in Guadalajara Dr Juan Gordillo Hernandez . Dr. Gordillo is based at the Centro Medico Puerta de Hierro Sur, which is one of the most famous and top Rhinoplasty Clinics in Guadalajara. The clinic is modern, spacious, friendly and is known for performing some of the most cutting-edge cosmetic treatments in Mexico.
The contemporary style décor at the clinic is very welcoming, and with Dr Gordillo at the helm, attracts lots of international patients every year from across the USA, Canada and even Europe. Alongside Dr. Gordillo, the clinic has lots of English and Spanish speaking staff that only goes to help with its international appeal.
Dr. Gordillo specializes in all manner of plastic and cosmetic surgery procedures, but is well known for his nose job treatments, which he performs to exceptionally high levels. This is a doctor and clinic that tailors treatments to every patient in the most individual and honest way. When you seek treatments from the top rhinoplasty clinics in Guadalajara, this clinic led by Dr Gordillo is top-notch.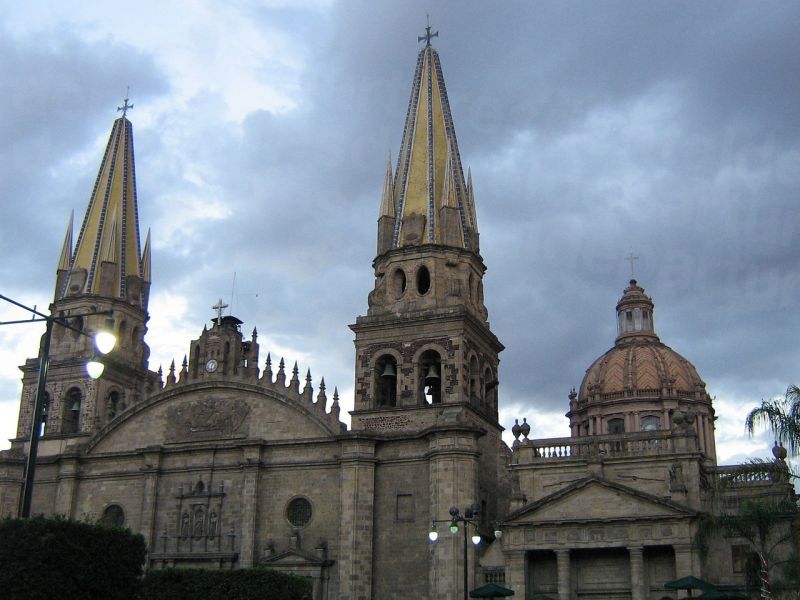 Dr Guillermo Ramos Gallardo Guadalajara
Dr. Guillermo Ramos Gallardo - Guadalajara is one of the most respected and reliable clinics in Mexico for rhinoplasty treatments. Dr. Gallardo has a fantastic reputation for his high-quality standards, which attracts people from the four corners of the globe who come to enjoy his treatments for a fraction of the price back home in the USA.
Whether it facial, nose or breast reconstructions, enhancements, reductions and all manner of plastic surgery treatments, Dr. Gallardo is one of the best around. Speaking both Spanish and English, when you seek a friendly, affordable and quality treatments center for your nose job treatments, you have just struck gold.
Mexican Rhinoplasty Cost
The prices for nose job treatments in Mexico are almost half-price when compared to those in the United States of America or Canada. Here is a glimpse into the prices you can expect to pay in Mexico for rhinoplasty treatments: US $ 5,000 (CAN $6,265; UK £3,842; Euro €4,294; Aus $6,283; NZ $6,721), compared to the prices in the US $ 8,800 (CAN $11,163; UK £6,721; Euro €7,675; Aus $12,600; NZ $13,411).
Please take your time to find out more about these top-notch surgeons who work at two of the top rhinoplasty clinics in Guadalajara. If you want to visit Mexico for your nose job procedures but want to ensure you are in the best hands possible, these two highly-trained surgeons are known for their high standards and undoubted experience in the cosmetic treatment world.