Phuket has long been a popular holiday destination that merges a sundrenched tropical environment with high-end infrastructure, but did you know that the island also has some of the cheapest rhinoplasty clinics? Phuket is making a big name for itself on the medical tourism holiday market, so here are 2 top-notch clinics that appeal to international patients in Phuket.
Phuket Plastic Surgery Institute (PPSI)
The Phuket Plastic Surgery Institute (PPSI) is located on the outskirts of the island's capital, Phuket Town within the grounds of the Phuket International Hospital. The center is renowned for being one of the most reputable and respected rhinoplasty clinics in Thailand . Although this clinic is relatively new when compared to some of the island's more established centers, PPSI has catapulted itself to the top of the food chain.
They have a team of 11 onsite specialists who all speak English and are board registered, across all manner of plastic surgery categories that covers every possible treatment. When you are online to find information on rhinoplasty hospitals in Phuket, you can find some invaluable information from this rhinoplasty review. Phuket is the ultimate tropical island holiday destination that merges a sundrenched atmosphere with high-end infrastructure, medical facilities and much more. When you want to be in hands you can trust, PPSI is a clinic you mustn't overlook.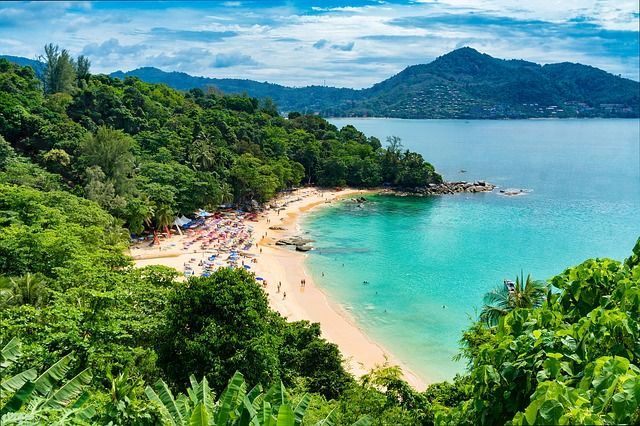 Jungceylon Plastic Surgery Clinic
Located in the heart of Phuket's premier tourist destination, Patong Beach, the Jungceylon Plastic Surgery Clinic really does appeal to international patients. As the name might suggest, you will find this popular treatment center in the grounds of the world-class Jungceylon shopping center. Offering a very personal service that specializes in dealing with patients from Australia, New Zealand, Europe and America, this is reliable establishment that is widely accepted as a one of Thailand's leading plastic surgery centers.
Alongside a multitude of highly-trained specialists, the clinic also has a team of admin personnel that are there to organize your medical tourism vacation so you the best from the entire experience. When you are looking for rhinoplasty clinics, Phuket establishment such as the Jungceylon Plastic Surgery Center are taking it to the next level.
Rhinoplasty Prices in Thailand
The price of rhinoplasty treatments in Thailand are cheaper than what you will find in the Western world. It is great to find top-notch treatments centers, but when you can find clinics that also offer prices that are approximately 50% cheaper than in the West, then you are onto a real winner. Here is an example of prices for rhinoplasty in Phuket , compared with the prices you might expect to pay in the west: US $ 4,000 (CAN $5,028; UK £3,060; Euro €3,444; Aus $5,053; NZ $5,422), compared to the prices in the US $ 8,800 (CAN $11,163; UK £6,721; Euro €7,675; Aus $12,600; NZ $13,411).
When you need guaranteed excellence, these are two special rhinoplasty clinics. Phuket is the ultimate holiday destination and when you combine that with its quality medical tourism options, you have just reached the state of eternal Nirvana.