Although many people think of exciting nightlife and sundrenched tropical beaches when they think of Thailand, there is so much more to this majestic nation. In this modern age, Thailand is becoming known as the perfect solution for those seeking cheap cosmetic treatments. In fact, Chiang Mai in Northern Thailand has some of the best facelift clinics. Chiang Mai is also a very popular holiday destination in its own rights that enjoys colorful culture, a hipster-style nightlife scene, some of the most delicious food and the most affordable facelift clinics imaginable. Here are 3 of the best facelift clinics you will find in the city that merge quality, price and an international-style environment.
Rose Clinic Chiang Mai
When it comes to finding the best facelift clinics Chiang Mai has to offer, the Rose Clinic Chiang Mai is the perfect choice. They specialize in all manner of facial cosmetic procedures such as nose lifts, chin augmentation and much more. They utilize state-of-the-art equipment and technology such as Stem Cells and more to give you what is known by facelift review pages as the best clinic in the region for a facelift. They have English speaking staff and appeal to lots of international clients that routinely visit the clinic from Europe, New Zealand and Australia.
Machita Clinic Taphae Branch
When you check out our facelift review pages at Medical Departures, you will find that the Machita Clinic Taphae Branch ranks highly. If you peruse their listing page, they have a great choice of facelift before and after photos that will give you a visual example of the results of their treatments. Located in the heart of the city, this clinic is known for its convenience and excellence. The leading physician at the practice has experience in several international countries such as Germany, South Korea, and Singapore, which is why this clinic is so successful at catering to Europeans and Aussies.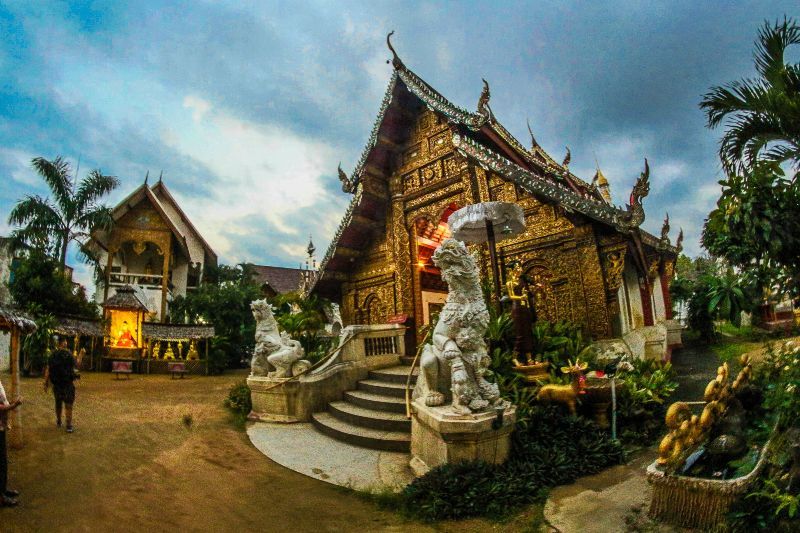 Machita Clinic - K Park Business Center
The Machita Clinic also has a branch in the K-Park Business Center, which is also located amidst the walls of the city. When you search for the best facelift clinics Chiang Mai has to offer, this is an ideal choice. This branch is small and less daunting than the Taphae Branch, but still offers the same high-quality. When you seek a reliable and trusted brand to take care of your facelift treatments, Machita is the perfect option. Their staff have been carefully selected to ensure you get the best experience money can buy, for prices you can afford.
Facelift Cost in Thailand
Facelift cost in Thailand is almost 75% cheaper than in Australia, New Zealand and Europe. Here are the prices for facelift treatments in Thailand: US $5000 (CAN $6,500; UK £3,800; Euro €4,400; Aus $6,600; NZ $6,900), compared to the prices in the US $18,000 (CAN $23,000; UK £13,900; Euro €15,800; Aus $26,000; NZ $24,000).
When you need to find the best and most cost-effective facelift clinics, Chiang Mai in Thailand is becoming the destination of choice. With cheap prices, high-quality clinics and specialists and a friendly environment that appeals to Westerners, what is there not to like?