A breast revision might not be your top priority when on holiday, but if you're planning a trip to the Philippines, specifically to Manila, having this life-changing surgical procedure carried out (towards the end of your trip) could also make excellent financial sense. With affordable prices and top-notch medical facilities, if you're looking for the best breast revision cost, Manila is one destination to consider visiting.
But with so many clinics dotted around this sprawling city, finding the right one for your individual needs is no easy task. Medical Departures is here to help—with answers to some common FAQs below.
What are Breast Revisions for?
Sometimes, breast augmentations (or informally, a "boob job") don't go exactly as planned ; this it may be because of a leaking implant, a loose implant that has shifted in position, or problems with the breast tissue surrounding the implant, like capsular contractions. Perhaps the size is the problem—you may want bigger or smaller breasts, or the implants removed altogether. That's when breast revisions come in.
A breast revisions procedure is relatively self-explanatory. It is a surgical procedure that revises previous surgical enhancements made to your breast . You may want your implants removed, repositioned or replaced with sizes bigger or smaller than the previous implants.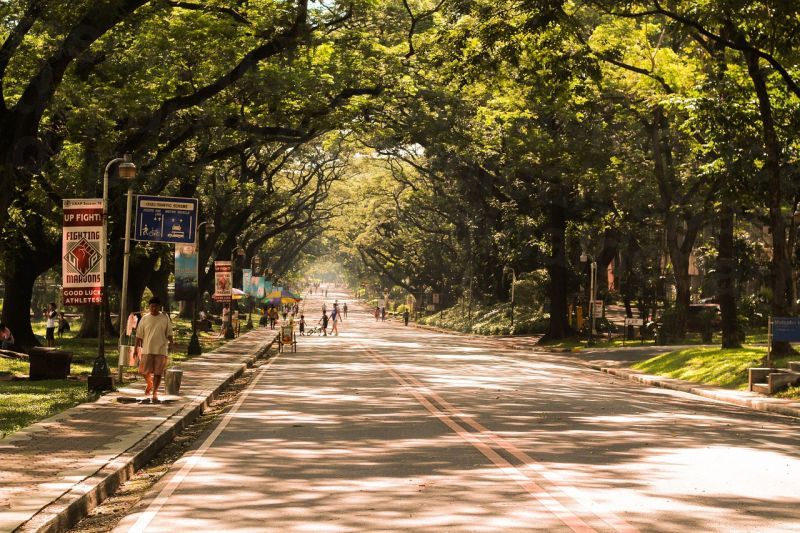 This is done by recreating the incisions from the previous surgeries. When dealing with bigger implants, incisions might be widened, and the breast pocket will be enlarged . In repositioning, a larger incision might be required again, and the pocket where the implant is located reconstructed.
Where is Manila?
Manila is the capital city of the Philippines. As the centre of the social, political and economic scene of the country, Manila is full of skyscrapers, office buildings, shopping malls, dining options and, despite the crowds, teeming with urban activity that many people grow to love. Museums, historical sites, contemporary art scenes and a reverberating nightlife —Manila is certainly not lacking in the way of things to do and see during your stay.
And post-surgery? We suggest booking in for a relaxing stay while you recuperate at one of the city's numerous luxury or boutique hotels.
How Much is a Breast Revision?
The table below shows the average cost of a breast revision in Manila's cosmetic surgery clinics compared to elsewhere in the world:
| | | | | |
| --- | --- | --- | --- | --- |
| PROCEDURE | US$ | NZD$ | AUD$ | COMPARISON |
| BREAST REVISION | $10,500.00 | $14,600.00 | $13,700.00 | INTERNATIONAL |
| | $3,400.00 | $4,797.00 | $4,367.00 | MANILA |
| | 32.40% | 32.90% | 31.90% | % YOU PAY |
| | $7,100.00 | $9,803.00 | $9,333.00 | YOU SAVE |
Medical Departures' Recommended clinics in Manila for a Breast Revision
Kosmed Anti-Aging & Aesthetic Clinic offers you quality service and care with their personalized doctor-patient assessment of desired aesthetic. At Kosmed Anti-Aging & Aesthetic, your personal aesthetic will be realized with their team of experts and professionals, dedicated to providing quality treatment and results.
Beaufaces Cosmetic Surgery Center—Manila offers surgical and non-surgical procedures, including butt augmentation, tummy tucks, liposuction, vaginoplasty, and breast procedures. Beaufaces Cosmetic Surgery Center–Manila will make sure that you have all the conveniences during your stay.
Apple Peel Facial Care & Spa performs services with total understanding of each patient's aesthetic desires. At Apple Peel Facial Care & Spa, your cosmetic dreams will be actualized with their array of offered high-quality services, promising quality, realistic results.
The Next Step
Check out our clinic listings and compare the breast revision cost in Manila; this should help you decide what the best option is for you. Book online through Medical Departures or speak to our Customer Care Team if you'd like more information.
Sources:
Cadman, Bethany. What are the risks of breast implant surgery? Medical News Today. 25 April 2018.
https://www.medicalnewstoday.com/articles/321610.php
What is Breast Implant Revision Surgery? American Society of Plastic Surgeons.
https://www.plasticsurgery.org/cosmetic-procedures/breast-implant-revision
Mayo Clinic https://www.mayoclinic.org
Valdeavilla, Ronica. Top 9 Things To Do in Manila, Philippines. The Culture Trip. 20 July 2018.
https://theculturetrip.com/asia/philippines/articles/top-things-see-manila-philippines/