One of the most rapidly developing cities in the country, Johor Bahru is located to the south of the Malaysian Peninsula, just across the Straits of Johor from Singapore. Here are 4 reasons to head there for your surgery:
1: Affordable Prices
Getting a lower price is one of the main reasons why people start looking overseas for their medical care. Plastic surgery prices for the majority of people living in western countries are considerably more expensive than anywhere else in the world. As you can see from the table below, the breast lift prices in Johor Bahru are only around about a third of the prices elsewhere: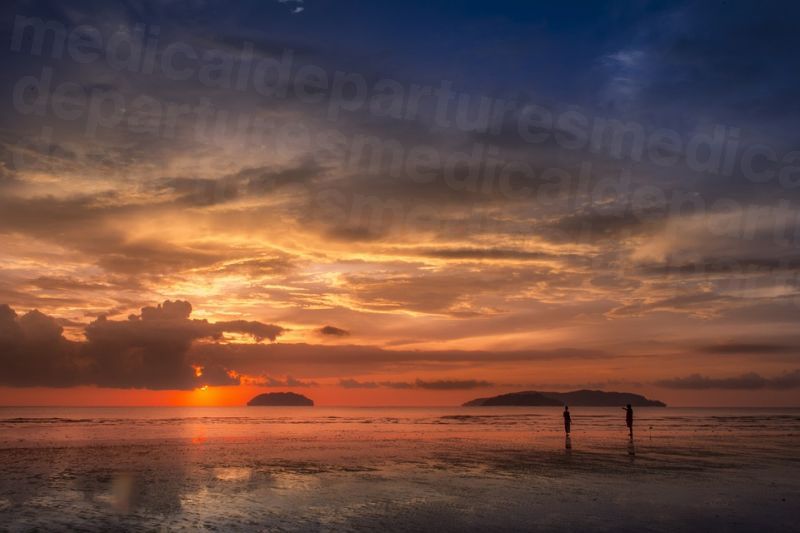 | | | | | | | |
| --- | --- | --- | --- | --- | --- | --- |
| | AUS $ | NZ $ | UK £ | EUR € | US $ | CAN $ |
| Breast Lift Cost – Home | 15,000 | 17,000 | 9,300 | 11,100 | 12,000 | 16,100 |
| Breast Lift Cost – Johor Bahru | 5,000 | 5,200 | 2,900 | 3,400 | 3,700 | 5,000 |
2: Enjoying a Holiday
Malaysia is an exotic country and there are plenty of things to do if you go for a holiday. It has glorious beaches, rainforests and is one of only 17 megadiverse countries in the world . Plus, as a former British colony, English is spoken widely so you'll have no problems with the language.
Johor Bahru doesn't have a huge amount in terms of things to see, unlike say, Kuala Lumpur. However, there is the Istana Besar, a royal palace built in 1866 that is now the Royal Abu Bakar Museum, and the newly developed Danga Bay—a waterfront recreational park with walkways, a zoo, fairground attractions, restaurants, bars and other facilities. Johor Bahru is developing fast, and has everything you'd expect in a city, including decent hotels, shopping and leisure facilities. The city is only a short car ride or train journey over the Strait of Johor into Singapore. This makes the city particularly appealing to Singaporeans looking for bargains. And, likewise, enables travellers to visit Singapore for the day without having to stay overnight and pay the high hotel costs.
3: State-of-the-Art Healthcare Facilities
Healthcare in Malaysia is among the best in the world. Plus, the Malaysian Government have made it their business to ensure medical tourism facilities are all reliable. They are monitored closely and must be registered to receive international patients. For top breast lift clinics, Johor Bahru is the ideal destination.
All the verified clinics listed with Medical Departures have been background-checked by us, so you are assured that any clinic you book through our website, like the Beverly Wilshire Medical Centre – Johor Bahru , is completely trustworthy.
4: Skilled Surgeons
Medical training is thorough in Malaysia. Their system is based on the British system and, after undergraduate training, many doctors undertake further training in the UK to gain their FRCS (Fellowship of the Royal College of Surgeons). So, you need not have any qualms about the standard of surgeons' abilities in Malaysia.
The Bottom Line
Getting a breast lift in Johor Bahru instead of at home will save you around two-thirds off the cost of your treatment - more than enough to treat yourself to a great holiday in Malaysia. Check out our listings to find out more or speak to our Customer Care Team if you've any questions.