Thailand has been one of the most desirable holiday destinations for the past 30-years and really is an exciting and breathtaking place to visit. In recent times, Bangkok has become a true epicenter for affordable cosmetic treatments and medical tourism. If you are online researching the most viable locations for tummy tuck hospitals, Bangkok is not the place to visit. Here are 4 reasons why you need to seriously consider this sprawling metropolis for your treatments.
#1 - Amazing Getaway in Bangkok
Bangkok is one of the most-visited cities in the world and enjoyed over 20-minillion visitors in 2016 alone, which is more than both London or Paris. There is something magical and unique about this majestic city that merges a modern flavor with SE-Asian flair. The city has everything you could need for a medical tourism destination with 5-star hotels, world-class shopping centers and solid infrastructure. When you combine this with the city being home to some of Thailand's most prestigious tummy tuck hospitals and plastic surgery centers, you can enjoy a memorable getaway in a world-famous city while taking advantage of its top-notch plastic surgery options.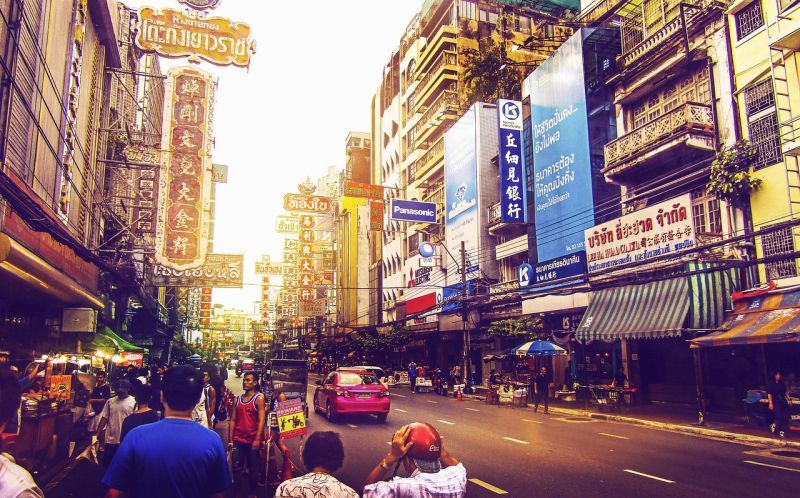 #2 - So Many Things to See and Do
When you are coming to Thailand to enjoy a medical tourism vacation, it is important to be in a destination that has lots of things to see and do to compliment your holiday. Bangkok is a prime holiday destination with some of the most popular attractions and points of interest. Check out the infamous and hedonistic nightlife options at Nana Plaza or Khaosan Road, or take in the immense shopping options at Pantip Plaza. Bangkok attractions that you desperately need to discover while you are here are the grand Palace, Wat Arun, Lumpini Park, Wat Po, Saim Park City, Sea Life Bangkok Ocean World and many more.
#3 - World-Class Medical Tourism
When it comes to impressive tummy tuck hospitals, Bangkok has more than most. The major plastic surgery institutes in Bangkok really do operate to the same high levels you will find in the Western World. With English-speaking staff, modern offices and state-of-the-art facilities, if you are looking for some of the most reputable hospitals in the city for your tummy tuck, here are some highly recommended clinics:
K-Top Clinic
Nirunda International Aesthetic Centre
#4- Bangkok is Much Cheaper than the West
The main factor why it makes sense to visit Bangkok for your cosmetic treatment is because of the affordable prices. When it comes to the tummy tuck cost, Bangkok is much cheaper than the West. Here is an example of the prices in Bangkok for a tummy tuck at K-Top clinic: US $8,000 (CAN $9,815; UK £5,976; Euro €6,684; Aus $10,029; NZ $10,979), compared to the prices in the US $ 10,100 (CAN $12,733; UK £7,821; Euro €8,565; Aus $14,000; NZ $15,171).
Bangkok is easily one of the most desirable plastic surgery destinations in the world and home to a great choice of affordable Tummy Tuck hospitals. Bangkok has so much to see and do to compliment any medical tourism vacation, so make sure you book soon to get the cheapest options.