Breast enlargement surgery is affordable in Penang , a tourist resort situated just off the coast of Malaysia. As such it is popular with Medical Departures patients for this life-changing surgery. Below are five reasons that might help you consider Penang for a breast enlargement procedure:
#1 - Malaysia is an Inexpensive Destination
The main reason to visit Malaysia for breast enlargement is the low-cost of surgery there. Prices in Penang are approximately 60% less expensive than in the US, Australia, New Zealand, or Europe, as shown in the comparison table below:
| | | | | | | |
| --- | --- | --- | --- | --- | --- | --- |
| | USD | CAD | GBP | EUR | AUD | NZD |
| Cost of Breast Enlargement in Penang | $4,800 | $6,015 | £3,612 | €4,077 | $6,110 | $6,681 |
| Cost of Breast Enlargement in the West | $11,500 | $14,363 | £8,721 | €9,806 | $16,500 | $17,411 |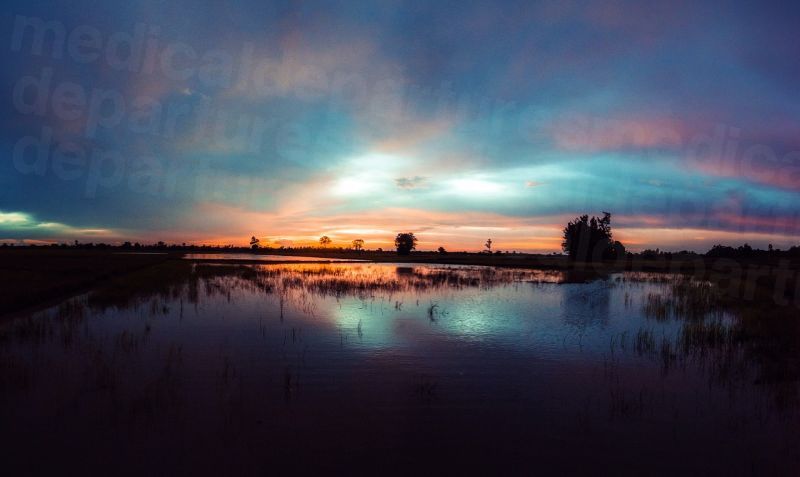 #2 - High-Quality Facilities
Clinics in Penang adhere to international standards. The doctors are highly-trained and the facilities are modern and full of sophisticated equipment. They are also more than happy for you to see breast enlargement before-and-after photos so you can gauge what is possible and manage expectations. Medical Departures patients highly recommend the following clinics in Penang for your breast enlargement treatments:
#3 - Penang is a Popular Holiday Destination
There is more to Penang than breast enlargement plastic surgery. Penang Island is a popular beach resort and sightseeing destination, full up with quality hotels and resorts, delicious food, and abundant nightlife.
#4 - English Speaking Destination
English is widely spoken throughout Malaysia , with one of the largest English-speaking populations in Asia. This is a direct result of the British colonization and is very useful to help with communication inside the clinic and outside in the restaurants.
#5 - You can Combine Holiday Costs
If you are planning a holiday then Malaysia might be the right destination if you combine the surgery. Your family can have a dream holiday and help take care of your post-surgery and as a family, you could save you thousands of dollars. Note: because your doctor will require you to stay out of the sun post-surgery, you will want to plan your leisure time in Malaysia prior to treatment.
Getting Started
Penang has reliable and reasonably priced clinics offering high-quality breast enlargement surgery. When you are ready to book contact the Medical Departures Customer Care Center to organize your visit.
Sources:
Lerche Davies, Jeanie. How Will Breast Implants Change Your Life? WebMD.
https://www.webmd.com/beauty/features/how-will-breast-implants-change-your-life
Chin, Christina. Survey shows most Malaysians speak good English. The Star. 1 November 2018.
https://www.thestar.com.my/news/nation/2018/11/01/survey-shows-most-malaysians-speak-good-english-shows-survey/
Penang. Lonely Planet.
https://www.lonelyplanet.com/malaysia/peninsular-malaysia-west-coast/pulau-penang