Are you dealing with hair loss or baldness? If yes, there will come a time when your scalp will be almost free of hair, and by then, it will be too late to remedy the situation. You need to reverse the process now to be able to preserve a fuller head of hair. Opting for a hair transplant can help you restore the hair you have lost over the years, regardless of the reason. However, hair transplant surgery in the US and Canada is quite expensive. In comparison, you can find affordable hair transplant surgery in Mexico City .
Over the years, Mexico City has emerged as a popular destination for medical tourists. You can find a wide range of affordable cosmetic and medical procedures across the border. Anyone who wants to save money on hair restoration can opt for hair transplant surgery in Mexico City. The average cost of the procedure there is around USD $4,600 (CAD $5,765). On the other hand, the average price of the surgery in the US and Canada is around USD $8,300 (CAD $10,402).
Therefore, you can conveniently save more than 40% on the cost of the procedure. However, price is not the only reason why you should opt for a hair transplant in Mexico City. Here is a look at four other reasons that you should consider this option:
World-Class Facilities
The best clinics in Mexico City that offer hair transplant surgery are on par with the top clinics in the US and Canada. They have cutting-edge medical equipment and technology, and a specialist team of surgeons and other medical staff to perform the procedure. Hence, you save money on the procedure but without compromising on quality or safety. Here is an overview of the cost of hair transplant at the top clinics in Mexico City:
Kaloni : USD $4,624 (CAD $5,795)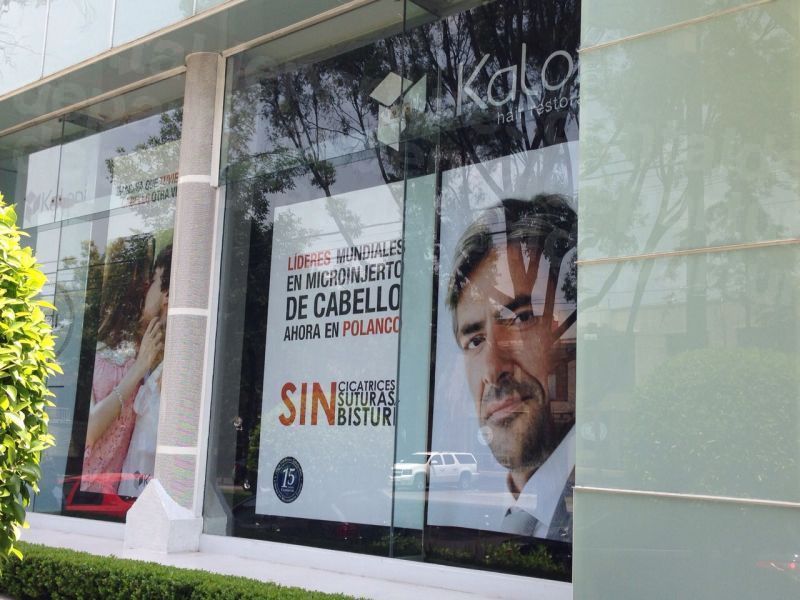 Online Reviews
Medical Departures provides comprehensive reviews of the best clinics in Mexico City. You can learn a lot about each clinic from a hair transplant review. Mexico City is home to many clinics that offer the surgery and not all of them are made equal. Therefore, you have to do some research to select the best one. Mexico City gives you access to a number of clinics so you can be a bit selective.
Recover in Peace
You don't have to get back to your daily life just yet if you don't want to. You can stay a while in Mexico as you relax and spend some time away from prying eyes – at least until the treatment is finished.
Vacation
Last, but not the least, considering the fact that you are saving money on the procedure itself, you can enjoy a short vacation in Mexico City. This popular tourist destination welcomes visitors from around the world. There is plenty to see and do here, and you will have a great time.
So, there you have it, 5 reasons why you should opt for hair transplant surgery in Mexico City.