Malaysia has enjoyed its status as a leading tourist destination in Asia and across the world for several years now. Today, the country is also hailed as a major medical tourism destination, particularly Kuala Lumpur. The city is home to many clinics that offer a range of cosmetic treatments, including dermal fillers. Kuala Lumpur is home to world-class facilities, including Clinic D'Umra , The Retreat Clinic , and the Beverly Wilshire Medical Centre , each of which house technology that is state of the art and employ highly experienced surgeons.
But, why should you be reading about the top clinics that offer dermal fillers in Kuala Lumpur? Well, the main reason is that the cost of the treatment is significantly lower there as compared to in Australia and New Zealand. You can easily save 50% to 70% on the cost of the fillers. The cost of the procedure in Kuala Lumpur starts from as low as AUD $130 (NZD $140), while the average cost is AUD $428 (NZD $461). Here's an overview of the cost of dermal fillers at the leading clinics in the city:
The price of the procedure is within the same bracket at the other top clinics mentioned above.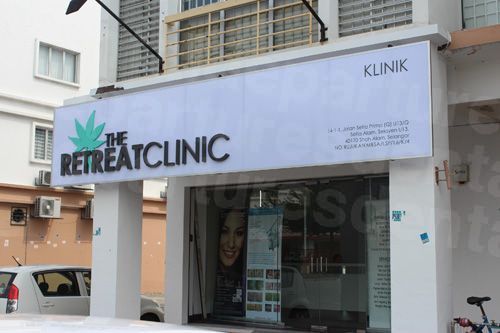 However, is price the sole reason why you should opt for dermal fillers in Kuala Lumpur? After all, planning a trip abroad takes considerable time and effort. Here are some other reasons why you should fly to Kuala Lumpur for dermal fillers:
Top Facilities
As mentioned above, the leading clinics in Kuala Lumpur offer world-class treatments, including The Retreat Clinic, the Beverly Wilshire Medical Centre, and Clinic D'Umra. They have state-of-the-art equipment and technology to perform a wide range of cosmetic and medical procedures. It won't be wrong to say that the leading clinics in Kuala Lumpur are at par with the best medical facilities Down Under. You won't be compromising on quality or safety by heading to Malaysia for dermal fillers.
Priority Treatment
The top clinics in Kuala Lumpur cater primarily to international patients. They leave no stone unturned to offer you a comfortable experience. You don't have to wait in long queues and will receive personal attention from your surgeon. You cannot expect this level of priority treatment back home.
Convenience
Thanks to the internet, planning a medical trip to Kuala Lumpur is no longer a hassle. You can book your flight, hotel, and even medical appointments online. You simply have to pack some things and make sure you catch the flight on time. Every other step can be done online.
Vacation
Last, but not the least, Kuala Lumpur is among the top tourist destinations across the world. Since you are saving money on dermal fillers, why not splurge on a mini vacation. Rest assured, the city is safe for tourists and there is plenty to see and do here.
So these were five solid reasons why there is only one destination you should consider if you are looking for affordable dermal fillers: Kuala Lumpur!