#1 - Phuket is a World-Class Holliday Destination
We are sure you have heard about Phuket Island in Thailand before, and when you did it was probably something to do with it being a world-class holiday destination. Although the affordable breast implants cost Phuket offers is always at the forefront of our mind, we must always remember that Phuket has some of the finest beaches in the world, a jaw-dropping nightlife and dining scene and world-class infrastructure to complement its natural beauty. From boutique shopping options to 5-star resorts to top-flight breast implants clinics, Phuket has everything.
#2 - It's Hot All Year Round
Although you might experience some heavy rain in Phuket during May to November, it is hot all year round. The temperature very rarely falls below 30 degrees. If you are looking for the most comfortable time of the year to visit with less humidity, we would suggest between December and March.
#3 - Perfect for Family Holidays
If you are travelling to take advantage of the low breast implants cost Phuket clinics offer, you should also bring your family along. With so many great beaches and family style attractions that include the Phuket Fantasea Theme Park, Splash Jungle Water Park at West Sands, Phuket Aquarium, Phuket Zoo and many more, your partner and kids will love you forever.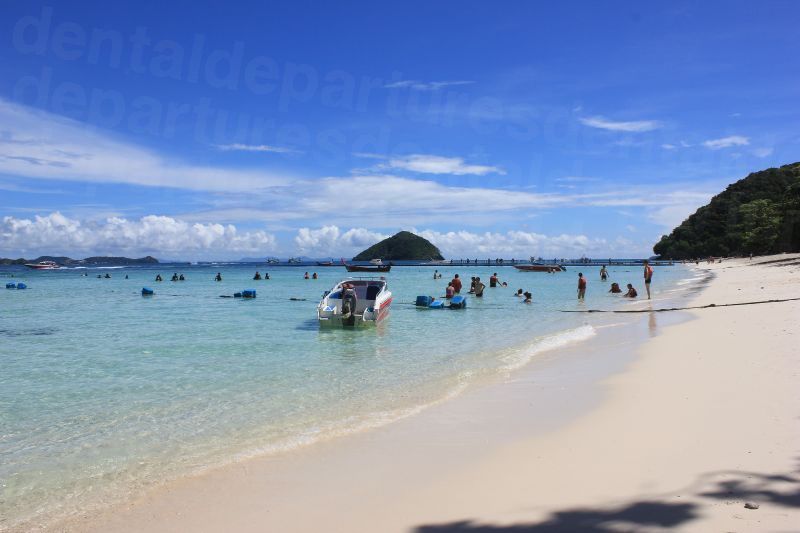 #4 - Great Choice of Clinics
Breast implant clinics in Thailand have a great reputation for merging quality, modernity and affordability, and Phuket simply epitomizes that ethos. You can view breast implants before and after photos Phuket clinics and take heed of reviews from former patients to secure yourself a reliable clinic that is known for dealing with international patients from across the West. If you are looking for a cosmetic treatment experience where excellence is guaranteed, we would recommend you visit either the Phuket Plastic Surgery or Jungceylon Surgery Clinic .
#5 – Affordable Treatment Prices
Phuket is the home of value for money cosmetic treatments that are on average 65% cheaper than in the West. Here is an example of the prices for breast implants in Phuket: US $5,000 (CAN $6,257; UK £3,876; Euro €4,290; Aus $6,3209; NZ $6,730), compared to the prices in the US $ 11,000 (CAN $14,393; UK £8,821; Euro €9,865; Aus $16,500; NZ $17,271).
When securing the cheapest breast implants cost Phuket has to offer, it is also important to understand the other reasons why so many people from across the world are visiting Phuket for their medical and cosmetic procedures.