Have you been longing to transform the appearance of your nose but can't afford the high prices where you live? Then it's time to seriously consider finding a more affordable alternative; say, somewhere you can easily fly to, have the procedure performed by a world-class cosmetic surgeon, and then leave having thousands of dollars.
If this sounds like the solution you've been looking for, then look no further than the Philippines. Here, you are guaranteed to pay much lower prices even at the best nose implant clinics. Manila , the capital, is the best city in the Philippines for exactly that, and below we outline what the procedure involves, prices, top clinics and other considerations.
What Are Nose Implants?
Nose implants can be made from silicone or a variety of other materials . Their purpose is to help reshape the nose. A surgeon will generally insert them during a rhinoplasty procedure (nose job) to achieve your desired result.
What Is Manila Like?
Manila is the capital and largest city in the Philippines. City lovers will enjoy the bustling crowds and pulsating energy, not to mention its vast choice of nightlife, restaurants and shopping opportunities. For other tourists, Manila is more of a convenient gateway to the Philippines' array of tropical islands, like Palawan and Boracay .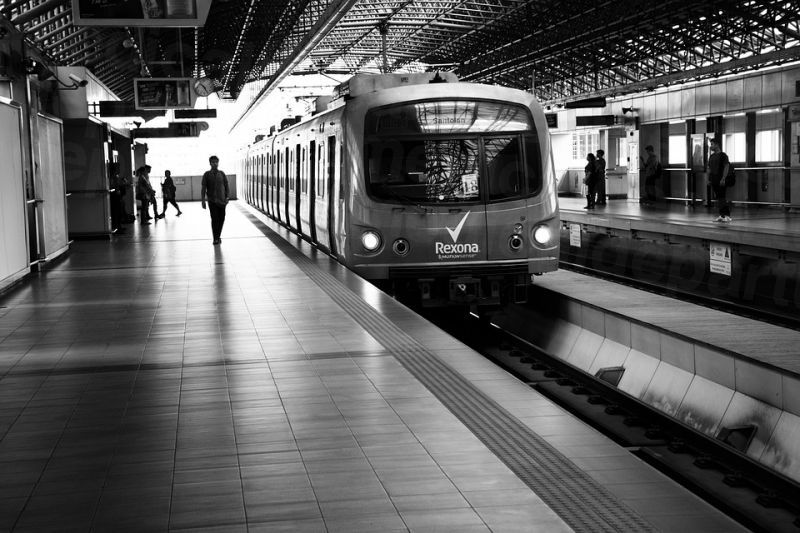 In general, people in Manila speak English relatively well. This is in sharp contrast to many other Southeast Asian cities where even getting from A to B in a taxi can be a struggle. This makes it much easier for westerners to communicate and be understood, avoiding a lot of unnecessary stress that you don't need when traveling for medical purposes.
How Much Do Nose Implants Cost?
Getting a nose implant can be very expensive in Australia, New Zealand and other western countries . This is not so in Manila. The Philippines is an incredibly affordable country when it comes to medical services - and pretty much everything else for that matter, meaning you will pay a fraction of the cost for the treatment, as well as things like travel and accommodation.
As nose implants are inserted during a rhinoplasty, we will show you the costs for that surgery. Check out the price comparisons in the tables below.
| | | | |
| --- | --- | --- | --- |
| | Price in Australia (AUD) | Price in Manila (AUD) | Savings (AUD) |
| Rhinoplasty | $8,100 | $2,000 | $6,100 |
| | | | |
| --- | --- | --- | --- |
| | Price in New Zealand (NZD) | Price in Manila (NZD) | Savings(NZD) |
| Rhinoplasty | $8,700 | $2,100 | $6,600 |
This is a massive saving that essentially enables you to enjoy a holiday in the Philippines and will leave you with money left over.
What Are the Best Clinics?
We recommend visiting one of our verified and background-checked clinics, such as Kosmed Anti Aging Aesthetic Clinic or Apple Peel Facial Care Spa . These have passed our process that involves verifications of doctors' qualifications, confirmation of the clinic's medical licenses, interviews with previous patients and on-site visits. This way, you can be confident we only recommend the very best.
Furthermore, both of these locations are modern, spacious, well equipped, and staffed by surgeons with top qualifications, many years of experience, and memberships to top local and international medical organizations.
For more information, simply click through to see each clinic's page on our site. You can ask questions, get a free quote or book a consultation via Medical Departures. You can also read some nose implant reviews. Manila's clinics have had many satisfied patients who have left behind great feedback.
What's Holding You Back?
We highly recommend a visit to one of the best nose implant clinics. Manila won't let you down when it comes to quality and affordability. So, now it's time to do some more research on the Philippines; browse our site and see for yourself why so many international visitors are flying here inexpensive reliable cosmetic surgery.
Sources:
Jaafar, Al Farabi, MD. Five Types of Augmentation Rhinoplasty (Nose Job or Nose Lift). Practo. 18 August 2016.
https://www.practo.com/healthfeed/five-types-of-augmentation-rhinoplasty-nose-job-or-nose-lift-24143/post
Escalona, Katrina. The 21 Most Beautiful Islands in the Philippines. Culture Trip. 09 August 2018. https://theculturetrip.com/asia/philippines/articles/the-21-most-beautiful-islands-in-the-philippines/
Outlaw, Kevin. How much does a nose job cost? Bankrate. 02 December 2016.
https://www.bankrate.com/finance/smart-spending/how-much-does-nose-job-cost.aspx
Cost of living in the Philippines: Your guide. TransferWise. 28 September 2017.
https://transferwise.com/gb/blog/cost-of-living-in-the-philippines