An Inside Look at the Sib Clinic, Bangna Branch
There is no dearth of high-quality yet affordable cosmetic clinics in Thailand. Sib is one of the trusted names in this regard. In this article, we take an in-depth look at the Sib Clinic, Banga branch to see what kind of cosmetic services they offer and at what prices. Our aim is to show you the quality of plastic surgery offered at this clinic.
Sib Clinic Review
The Sib Clinic in Bangkok's Bangna district is part of the Sib chain, which has eight branches in Bangkok. Sib is a clinic offering first-rate skin-care solutions, laser treatment, and cosmetic procedures both surgical and non-invasive. It is a state-of-the-art facility welcoming patients from within Bangkok and outside it, and it is equipped to fulfill the cosmetic needs of these patients without costing a fortune.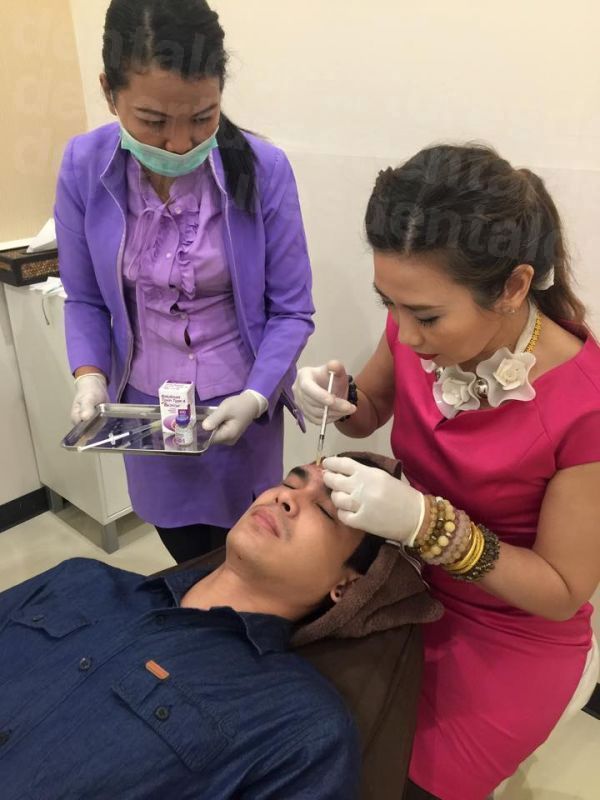 The doctors and medical staff at this clinic know how physical appearance impacts your psychology, and this the guiding philosophy at Sib in Bangna.
All doctors at the clinic are specialists and our board-certified. The medical team at Sib is led by Dr. Darin Moungthai, who has been working in the field of cosmetic treatments for more than a decade now.
She obtained her medical degree from the Chulalongkorn University in 2002, and then went to complete residencies at the Prince of Songkla University (general surgery) and the Ramathibodi, Mahidol University (plastic and reconstructive surgery) in 2007 and 2010 respectively. She was also a part of the Aesthetic Plastic Surgery Conference as well as the International Master Course on Aging (IMCAS) in 2009. Dr. Darin is also a member of the Royal College of Surgeons of Thailand.
The clinic offers a wide range of procedures, like rhinoplasty (nose job), chin reshaping, eye bag removal, Botox, fillers, dimple creation, and lip surgery. Body reshaping is done with Vaser Liposuction, which is an advanced form of liposuction.
When you schedule a consultation with a surgeon at Sib Clinic, before and after pictures can help you see the kind of results they offer.
Sib Clinic Cost comparison
Prices at this clinic are significantly lower than in your home country. Here are some examples:
Cost of a body lift in Australia and New Zealand: AUD $33014 and NZD $35420
Cost at Sib: AUD $56-374 and NZD $60-$401
Cost of Areola reduction in Australia and New Zealand: AUD $2752 and NZD $2952
Cost at Sib: AUD $1685 and NZD $180
Cost of breast augmentation in Australia and New Zealand: AUD $15680 and NZD $16823
Cost at Sib: AUD $2994-$7113 and NZD $3213-$7631
Cost of breast lift in Australia and New Zealand: AUD $15831 and NZD $16985
Cost at Sib: AUD $6739-$8237 and NZD $7230-$8337
Cost of breast reduction in Australia and New Zealand: AUD $14,430 and NZD $15481
Cost at Sib: AUD $5990 and NZD $6427
Cost of facelift in Australia and New Zealand: AUD $23904 and NZD $25645
Cost at Sib: AUD $5990 and NZD $6427
The best part – you get these amazing discounts without having to compromising on quality of treatment; the prices are low thanks to the lower costs of running a medical facility in Bangkok. Avail these phenomenal price differences and schedule an appointment at Sib Clinic, Banga right away.