Aside from exciting nightlife, breathtaking temples, friendly faces, what might be another reason to visit Bangkok? Health screening costs -- they're low. But don't let the affordable pricing fool you – the city is chock full of high-quality, English speaking providers that cater to Western visitors and ex-pats alike.
Health screenings include a variety of methods to arm you with the most accurate knowledge on your health status and further steps to improve your health, if necessary. Typically this includes blood tests to show liver function, kidney function, thyroid function, cholesterol, hormones, tumor markers, vitamin levels, and diagnostic imaging such as x-rays, bone density scans and ultrasound.
While such a comprehensive set of tests would cost thousands of pounds or dollars in the West, these packages start as low as under $200 USD in Bangkok – with the same high-quality standards and Western-trained doctors that you would expect at the best facilities in your home country.
Medical Departures has reviewed some of the best, and we'd like to offer you a little detail and help you decide that Bangkok will be your next stop for quality health screening . Below are five established clinics in the city to choose from: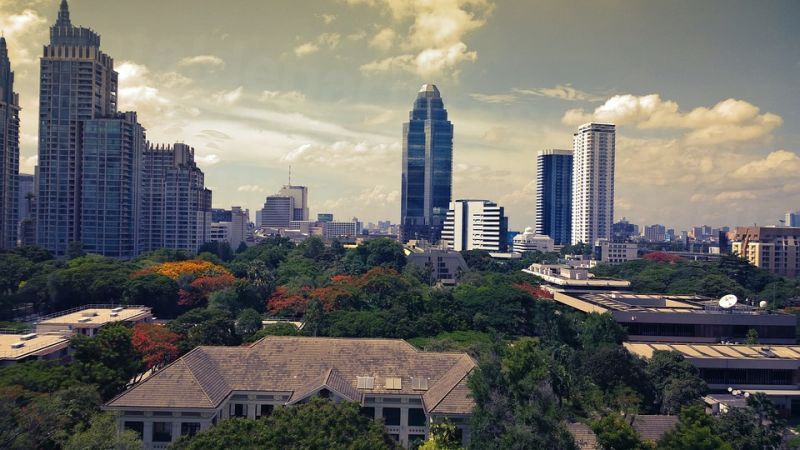 Samitivej Hospital:
Located in the bustling Sukhumvit District, infamous for its sprawling luxury malls and busy markets, Samitivej Hospital is ideally located if you're interested in fitting in some sightseeing before or after your health screening.
With world-class doctors trained in the West and completely modern facilities, the hospital is specifically oriented to foreign clientele.
The hospital enjoys a 5-star rating on Medical Departures.
Get your comprehensive health screening at Samitivej Hospital today for the promotional price of $188 USD !
Piyavate Hospital:
Located centrally in Bangkok and offering an array of healthcare options to help you be the best you, Piyavate Hospital is available for your comprehensive health screening.
Experienced doctors offer the highest quality care in a clean, friendly environment. With a 4-star review average, patients' satisfaction speaks for itself.
Paolo Hospital:
A world-class facility utilizing advanced Western technology and techniques, Paolo Hospital 's Western-oriented doctors and staff provide quality care at affordable prices. Also with a 4-star review, the hospital comes highly recommended from patients.
Paolo Hospital is currently offering an all-inclusive health screening at the promotional price of $287 USD !
RSU Healthcare:
Located conveniently in the amusement-rich Sukhumvit District, adjacent to Bangkok's lively new tourist attraction "Dinosaur Planet" as well as endless high-end shopping options, RSU Healthcare caters to Western clientele with top-rated medical doctors and friendly, English-speaking staff.
With its perfect 5-star rating, RSU Healthcare is ready to provide your health screening today in the most professional environment possible. Visit Medical Departures' RSU Healthcare site today for your free quote and any assistance you may need to book your screening at the facility.
Phyathai 1 Hospital:
Booking your health screening at international leader in medical care and cosmetic care Phyathai 1 Hospital is a choice you won't regret – Western-trained doctors, friendly staff, and top notch care come standard! Phyathai 1 Hospital's health screening package starts at just $188 USD! Contact us today to get started with booking your appointment.
Whether you're living in or just visiting Bangkok, health screening cost is another reason to get out and explore this beautiful city. Contact us today!