Are you looking to get rid of unwanted body hair but not willing to pay the increasingly exorbitant prices in Western clinics? Fortunately, the archipelago island nation of Indonesia offers safe, high-quality, low-cost procedures in its internationally recognized clinics. As a nation emerging on the international scene as a leader in multiple disciplines of cosmetic surgery, hair removal price in Indonesia is substantially lower while rivaling or even exceeding the quality and hygiene standards of Western providers.
For this article, we have selected our top 3 Indonesian hair removal clinics to introduce to our clients, selected for their combinations of excellent reputations, orientations toward Western clientele, and very affordable hair removal prices.
Hair Removal Price Indonesian vs. Western Clinics
| | |
| --- | --- |
| Western Average | $895 USD ($1,186 AUD, $1,273 NZD, $1,208 CAD, €834 EUR, £699 GBP) |
| | $30 USD ($40 AUD, $43 NZD, $40 CAD, €28 EUR, £23 GBP) |
| | $36 USD ($48 AUD, $51 NZD, $49 CAD, €34 EUR, £28 GBP) |
| | $19 USD ($25 AUD, $27 NZD, $26 CAD, €18 EUR, £15 GBP) |
Rejuvie Aesthetic & Anti-Aging Clinic:
Situated on Bali -- arguably the most idyllic tropical island in the world -- Rejuvie Aesthetic & Anti-Aging Clinic has accrued over 100 overwhelmingly positive reviews on its Medical Departures profile, linked above. Head surgeon Dr. Edo Suweta is certified by premier medical society American Academy of Aesthetic Medicine. He and his staff truly understand the needs and expectations of Western clients, and make it their mission to meet those high standards of care.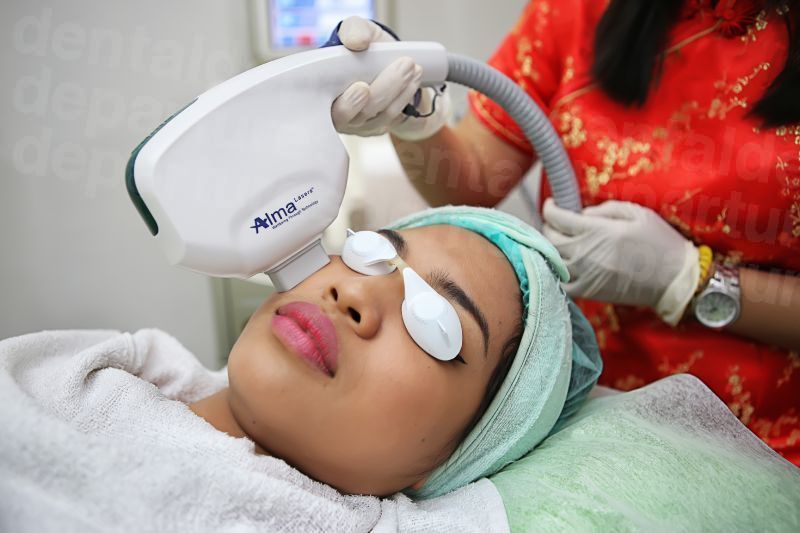 DnI SKIN CENTRE – Kuta:
Also on the sandy shores of Bali, DnI SKIN CENTRE – Kuta is one branch of an extensive group of clinics that have flourished across Indonesia, expanding its franchises upon the back of its pristine reputation.
Nu-Mi Aesthetic & Wellness Clinic:
Nu-Mi Aesthetic & Wellness Clinic's lead surgeon Dr. Fenni Liem is a highly accomplished plastic surgeon. A member of the World Society of Interdisciplinary Anti-aging Medicine (WOSIAM) and trained in the United States, Dr. Liem has successfully branded her clinic as an international cosmetic surgery powerhouse, successfully attracting thousands of new and repeat international clients from across the Western world since the facility's inception in 2015.
For total peace of mind that you will absolutely receive the high-caliber results you expect, let us introduce you to our Medical Departures No Worries Guarantee . This is our guarantee to you, or client, that the facility we refer you to will meet or exceed your expectations, allowing you to relax knowing that your procedure will be an unconditional success.
When you consider the excellent standard of care delivered at our top 3 clinics profiled above, in combination with the comparatively low hair removal price in Indonesia, you can't go wrong making a tropical vacation/hair removal combination visit to Bali. For more information on our 3 Bali clinics above, visit their Medical Departures profiles linked above for before and after photos, reviews from real-life Medical Departures clients, and more!