Are you looking to travel overseas to get your facelift surgery? Thailand has been known as a top destination for medical tourism! Not only does the country offer a wide variety of services at a cost effective price, but there is also diversity in each and every single city! Bangkok, Phuket or Chiang Mai - every city is a great place to get a facelift! Chiang Mai clinics, just like the other Thai metropoles, offer an interesting assortment of services and facelift surgery, at an affordable price. So if you're looking into traveling there, here are a couple of great options/
Rose Clinic - Chiang Mai
Rose Clinic is a specialized plastic surgery in Chiang Mai that has been operational for 3 years. The clinic is located at 111/83 K Park Building (Mahidol Rd. Nonghoy), Muang Chiang Mai, Chiang Mai Province, 50000 and provides modern services in state-of-art facilities. The clinic is staffed with professional, experienced and expert employees who focus on personalized patient services and work to get you the results you need.
In fact, facelift before and after pictures of patients who went to Rose Clinic - Chiang Mai are a living proof of the great quality of the care received there. Not only does this clinic give results, but also, it offers facelift surgery at an affordable price. On average, at Rose Clinic, facelift prices start at AUD 2,200 (NZD 2,300) compared to AUD 5,600 (NZD 5,892) which is the estimate price for the same procedure in Australia and New Zealand.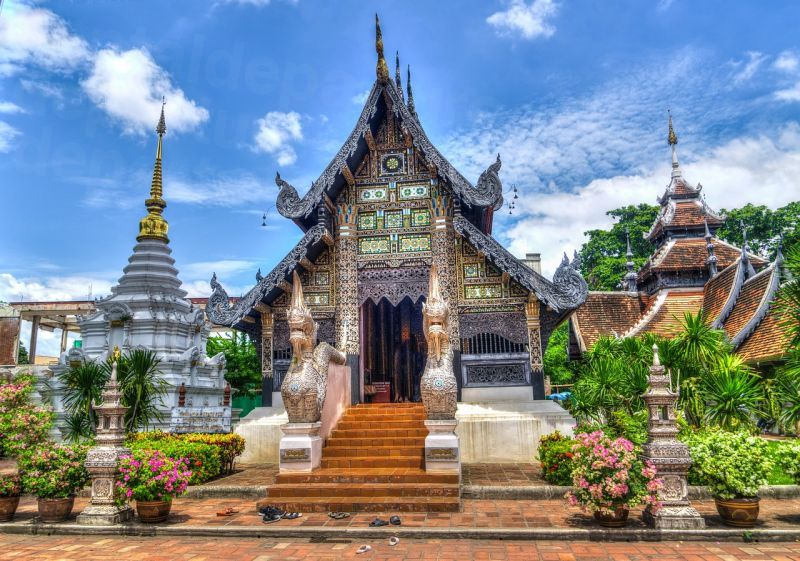 Machita Clinic - Taphae Branch
The Machita Clinic is a one of a kind institution. Established 6 years ago, the clinic is led by renowned physicians and surgeons with more than 10 years of experience in the cosmetic and aesthetic surgery field.
Such renowned cosmetic plastic surgeons include Dr. Maliwan Boonma who has been practicing for 14 years and is a member of the Member of the Facial Plastic and Reconstructive Surgery Of Thailand, and Dr. Kanokwan Jantra, who has been practicing for 12 years.
One of the main reasons why international travelers head to Machita Clinic for their facelift surgery is the attractive facelift price. In fact, at the Machita clinic, facelift surgery price is 1/20th of what you would pay in Australia and New Zealand. You can get the procedure for as low a price as AUD 1,398 (NZD 1,607) instead of AUD 23,904 (NZD 25,645).
Rajdhevee Clinic Chiang Mai
The Rajdhevee Clinic is one of the oldest and one of the best facelift clinics in Chiang Mai that specializes in a wide variety of reconstructive surgery procedures, including facelift surgery. With 20 years of existence to its account, the clinic has established an unprecedented reputation and provides exceptional, top notch facelift surgery for international patients.
Regardless of the type of facelift surgery you're looking for, their facelift surgery review will not make you want to think twice. More, for the quality of care that they provide, they are extremely affordable. You can easily get a facelift for AUD 4,600 (NZD 4,800) instead of AUD 26,000 (NZD 27,100).
You don't need to think twice before coming to Thailand for your facelift. Chiang Mai offers excellent, affordable and reliable clinics that will go above and beyond your expectations to give you a renewed face. Book our facelift today at one of our Chiang Mai facelift clinics!