Malaysia has become one of the most competitive places in the world for dental, medical and cosmetic treatments. Although most people do not think of Malaysia when they talk about plastic surgery, did you know that prices across the board for treatments are approximately 65% cheaper than in Australia, Europe or the USA? It's about time you found out how to get a cheap facelift price in Malaysia.
Finding Bargains in Malaysia
Surprisingly, Malaysia is now a popular destination for low-cost, high quality medical tourism. Places such as Kuala Lumpur, Johor Bahru and Penang have become real market leaders across SE-Asia and the world for medical tourism vacations. The prices are cheap, the climate is sunny, Malaysia has a high concentration of English speakers and there is a fantastic array of modern, state-of-the-art cosmetic treatments centers across the nation, which is perfect for those seeking a cheap facelift in Malaysia.
For facelift treatments alone, the facelift price in Malaysia is a shocking 67% cheaper than in the USA, Australia, New Zealand or Europe. These price differences have created a flourishing medical tourism scene that has attracted lots of Aussies and Europeans over the past few years who have come to take advantage of these clinics that merge low pricing and high standards. In fact, finding a clinic with high standards is the most important aspects of the whole exercise.
Finding Cheap Clinics in Malaysia
As we can see, with the facelift price in Malaysia being so affordable, you now need to find a clinic that matches the values of those back home in the West. We would suggest that you research online reviews to find out more about the clinics, or alternatively, you can visit websites such as Medical Departures who have already done the research for you.
At Medical Departures, we have pulled out all the stops to find the most highly recommended clinics in the nation that offers cheap prices and world-class treatments performed by top-notch specialists that speak English and appeal to Western clientele. Please see below to find out some top-notch clinics for your facelift treatments:
Beverly Wilshire Medical Centre Kuala Lumpur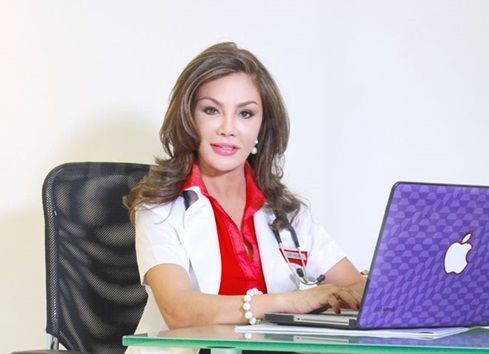 Malaysian Facelift Price
You won't find anywhere else in the world that can match Malaysia in terms of facelift prices. Not even places such as Thailand can offer the same value for money. If you are thinking about booking a medical tourism vacation in Malaysia, here is an example of the facelift prices for you to ponder: US $5,000 (CAN $6,490; UK £3,850; Euro €4,380; Aus $6,580; NZ $6,870), compared to the prices in the US $18,164 (CAN $23,221; UK £14,000; Euro €15,626; Aus $26,000; NZ $24,845).
Make sure you take advantage of the amazing value-for-money facelift price in Malaysia today while we are still amidst a buyer's market. With the world changing as quickly as it does, you need to secure a bargain while you can because who knows what tomorrow might bring!