If you are looking for a liposuction hospital in Malaysia , you are at the right place. The country has many top hospitals that offer care and treatment according to international standards. You will have no complaints about the ambience, the amenities or the professionalism of the doctors, many of them having international educational qualifications.
What can liposuction do for you?
Are you among the millions of people that wish that there was an easy way to get rid of fat that simply does not move? Diet and exercise can only do so much to reduce fat deposits and from some places the fat just does not budge. Different forms of liposuction help to remove the fat in different ways, usually by vacuuming it away. The body, upper arms, tummy, love handles and other places are good candidates for liposuction.
You can even opt for facial liposuction if you want to get rid of a double chin, chubby cheeks or fat in the neck or jaws. Thanks to liposuction you can achieve better contours on your body and your face and get rid of the fat.
Why is going to a liposuction hospital in Malaysia a good idea?
Malaysia is a premier medical tourism destination in south-east Asia. It has many holiday spots and you can select from the natural beauty of Kota Kinabalu or Penang with beaches and green cover or the bustling city of Kuala Lumpur among many other modern cities and resort towns, each with its own attractions. There are high quality medical facilities though the country and it is no wonder then that upwards of 900,000 medical tourists visited the country last year.
The cost of liposuction in Malaysia is inexpensive and affordable. In your home country you would pay an average of AUD8,600 (NZD9,542, £5,283, €5,746, US$6,844,CAD8,491) for this procedure. In Malaysia you would pay around AUD2,874 (NZD3,188, £1,765, €1,920, US$2,287, CAD2,838) for similar work.
Liposuction hospitals in Malaysia
There are numerous cosmetic clinics and hospitals that perform cosmetic surgeries and procedures as well. However, you need to put your research in place before you go to one. Alternatively, you can save time and go through Medical Departures' website since we only list clinics that we have checked. We also investigate the background and the educational qualifications of the doctors and give the best price guarantee. Among the top medical centres that perform liposuction in Malaysia are:
Dr Inder Clinic – Dr. Inder works out his own clinic in Petaling Jaya. He is highly qualified and is affiliated to the American Academy of Aesthetic Medicine (AAAM).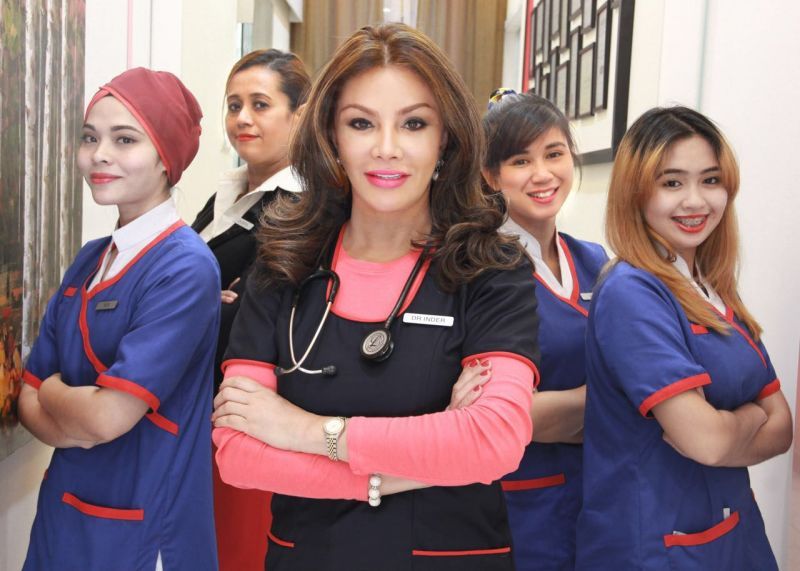 Beverly Wilshire Medical Centre – The clinic, located in KL, is headed by Dr. Nasir who has studied in countries like Australia and the U.K. and is also a member of the Royal College of Surgeons (FRCS) in Edinburgh .
ARC Clinic – the clinic is a full service plastic surgery and treatment clinic. The doctors are conversant with the use of modern technology and the latest innovative treatments available.
You can select from these or other clinics listed on our website.
Book with Medical Departures at a preferred liposuction hospital in Malaysia.