If you are unhappy with the shape or size of your nose, you may be looking for a nose job clinic. Penang has many cosmetic clinics that will do your nose job a reasonable price. Whether you go to Penang for a holiday or choose Penang for your cosmetic surgery, you can rest assured that you have made the right decision.
In Penang you can have a two-in-one holiday since it is a place that is known for its vast stretches of beaches with all kinds of water sports available, beach-front hotels and a moderate climate. George Town has quaint architecture, high end malls and is steeped in history. It is known for its Buddha temples. George Town is also a UNESCO cultural world heritage site .
How is a nose job done?
A nose job, also called rhinoplasty, can be done in one of two ways. You can get a minimally invasive procedure done wherein the doctor only uses injectable fillers to change the shape of the nose. This can address minor problems, but requires no downtime and can subtly alter the shape of your nose. In most cases this is a temporary solution and the treatment may need to be repeated at designated intervals.
A surgical option involves changing the shape of the nose by adding or removing bone and cartilage. This is done under anesthesia and may be the treatment of choice for certain conditions, particularly if you want to reduce the size of your nose or address medical problems like a deviated septum. You can check nose job reviews and nose job before and after images to see what you can expect after such treatments.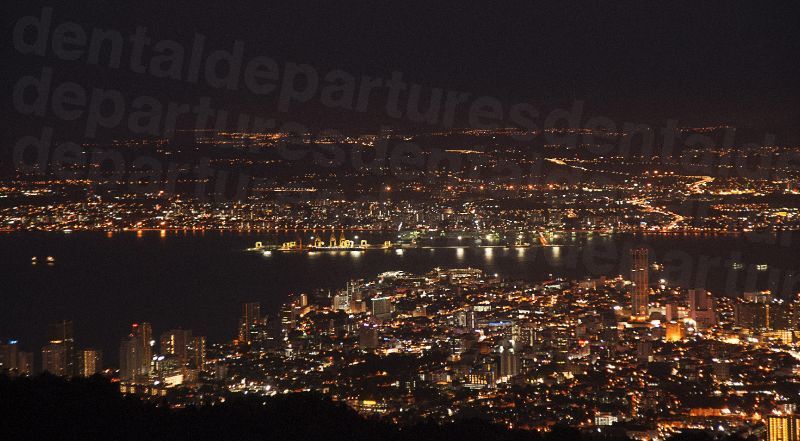 Which are the good clinics in Penang?
With a highly developed medical infrastructure, many hospitals and cosmetic clinics offer nose job procedures. You can book through Medical Departures for quality checked clinics that have high quality amenities and are staffed by well qualified and trained doctors. Among these nose job clinics is Regen Clinic.
Regen Clinic is headed by Dr Tan H.S., a doctor who has a Diploma in Aesthetic Medicine from the American Academy of Aesthetic Medicine . The clinic offers all kinds of non-surgical procedures tailored to enhance your skin, body as also many innovative anti-ageing treatments.
What is the nose job cost in Penang?
Nose job rates vary a great deal. You can pay between AU$1,000 and AU$4,000 (NZD1043 and NZD4,174, £589 and £2,356 and €665 and €2,662, US$759 and US$3,039, CAD986 and CAD3,947) in Penang. Since Regen Clinic offers non-surgical options, you can pay even less.
The same procedure will cost you in a range of AUD 7,000 and AUD 20,000 (NZD7,302 and NZD20,883, £4,124 and £11,785 and €4,663 and €13,325, US$5,321 and US$15,206, CAD6,907 and CAD19,735) in your country of residence.
Book with Medical Departures for the best price guarantee at a high quality nose job clinic in Penang.