Why are so many cosmetic surgery patients visiting Bangkok? Facelifts and other aesthetic treatments are incredibly low.
Everybody will experience the effects aging one way or another. Some people do not age gracefully and cosmetic surgeries can be very expensive in some countries. In Bangkok, facelifts are one of the procedures where international patients can save a lot of money.
What, exactly, is a facelift and how is it done? A facelift is one of the most requested aesthetic surgical procedures that target problem areas like the jowls, double chins, sagging and fine lines. Surgeons will separate the fat from the muscle to create a more distinct outline of the face. The muscles are then tightened, while excess skin is removed.
International patients who are not aware of what the procedure would entail are always welcome to contact our very knowledgeable staff at Medical Departures in order to get an idea about the overall procedure. It's not always easy to decide on getting a face lift in Bangkok, or anywhere else abroad, because of the lack of familiarity with the country and the quality of treatments.
The table below shows the average facelift price in Bangkok and the huge savings that international can achieve:
PROCEDURE

AUD$

NZD$

US$

COMPARISON

FACELIFT

$ 26,000.00

$ 27,999.00

$ 18,000.00

INTERNATIONAL

$ 5,804.00

$ 6,452.00

$ 4,600.00

BANGKOK

22.30%

23.00%

25.50%

% PATIENTS PAY
The clinics below are also approved by Medical Departures and have undergone a series of background checks in order to verify their authenticity. We recommend the following facilities!
KTOP Clinic : This branch is one of the first overseas branches of Korea's premier Grand Plastic Surgery Hospital in Bangkok. They offer state-of-the-art levels of aesthetic and plastic surgery services to both local and international patients. Their services include the following:
Mastopexy
Otoplasty
Botox
Acculift
Skin Whitening Injection
Nirunda : The clinic was founded in 2007 by a group of highly-skilled doctors that received their education overseas. They are dedicated in providing patients with personalized treatments and consultations matching the goals and aspirations of the patient. Their services are:
Facelift
Alarplasty
Tummy Tuck
Filler Injections
Hair Transplants
Yanhee Hospital : Established in 1984, the clinic is one of the most respected, successful and highly-renowned cosmetic centers in Bangkok. They only provide the finest services that aids in improving the health, well-being and beauty of each patient. Treatments include:
Eyelid Surgery
Cheek Implants
Chin Augmentation
Septoplasty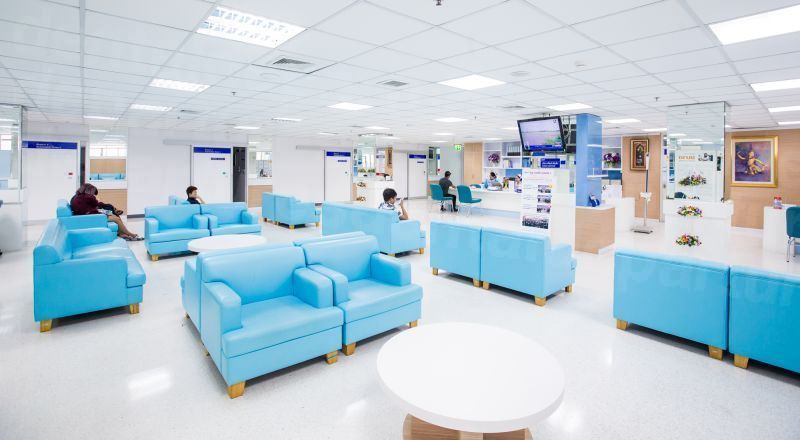 Patients are provided with many choices when it comes to choosing their treatments but they do not have to suffer losing their confidence because of the high medical fee when, in fact, they can find better deals at a clinic in Bangkok. Facelift cosmetic procedures are one of the most popular treatments when it comes to combating aging. Change your life and book a trip to Bangkok today and see how enjoyable life can be with your new and beautiful look.