If you are looking for low priced but high quality health check up packages then the affordable Bangkok health check up packages will suit your budget and your requirements.
Why should you opt for a health check up package in Bangkok?
Whether you require just some tests or a whole lot of them, a package always works out cheaper than getting individual tests done. In a package you get a larger number of tests and you can get them done at one go. A full health check up can be over in four to eight hours and it will be time well spent.
If you were to calculate the cost of individual tests you will spend a great deal of time and money to get them done. With a package deal you stand to save between 30 and 50 percent of the costs of the tests. And this is when the cost of health check up package in Bangkok is already affordable.
What does a health check up package include?
Typically a health check up package will include:
A physical exam
A dental check up
An eye exam
Blood pressure
ECG
Stool test
Urine test
Blood work (these can be basic or complex)
Imaging tests (these, too, can be just x-ray or even other advanced imaging tests)
These tests may be geared to various parts of your body or to your gender. For instance, women of a certain age may also want mammogram, Pap smear, bone density test apart from others. Both men and women may want to check their heart health, kidney health, cholesterol levels, liver profile, and thyroid levels, apart from normal blood tests. Blood tests can also show nutritional deficiencies and the common ones that are part of the check up package may include Vitamin D and Vitamin B12and a host of others.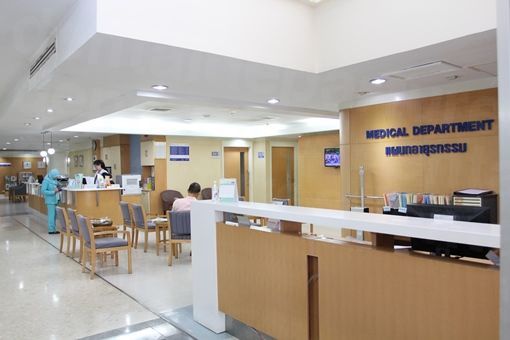 Hospitals with health check up packages
The hospitals listed below have a wide range of health care packages that encompass different tests. You can choose from among their packages or you can opt for the basic package and add any specific tests that you would also like. These hospitals have high quality amenities and are manned by excellent doctors who are well qualified and professional.
Piyavate Hospital – a top of the line hospital, it offers a range of comprehensive health care packages that cost in the range of AU$167-968 (NZD178-1,034, £95-556, €111-644, US$124-723, CAD168-977).
Samitivej Hospital – a JCI accredited hospital, health packages here cost an average of AU$394 (NZD421, £226, €262, US$294, CAD397).
Paolo Hospital – another popular hospital in Bangkok where health care packages cost AU$623 (NZD669, £359, €416, US$468, CAD632).
RSU Healthcare – offers all kinds of preventive health check ups and packages here have a range of AU$125-374 (NZD133-399, £71-214, €83-249, US$93-279, CAD126-377).
Phyathai 1 Hospital – has many different health check up packages that have a price range ofAU$244-844 (NZD260-901, £140-485 €162-561, US$182-631, CAD246-852).
There is no reason to miss out on Bangkok health check up packages if you fix your appointment now via Medical Departures.