Which Thailand clinics have a positive botox review? Koh Samui is waiting for you!
Unlike most surgical procedures, Botox is less costly and is a non-surgical cosmetic procedure effective in getting rid of wrinkles. There are a lot of clinics in Thailand offering this service and you may want to know which clinics and doctors can give you the best service you want. One helpful way to give yourself a good idea is to research and look for a positive botox review. Koh Samui gets them daily from satisfied patients.
Thailand has good-quality clinics to choose from plus it's a beautiful place to spend your holiday. Patients can use the excellent service provided by Medical Departures to get more information and assistance when planning to have this procedure. We also provide patients with information on approved botox clinics that deliver the best results and care. Among the top clinics are:
Sfs Clinic Koh Samui is one of the top clinics that you can visit in Koh Samui, Thailand offering a number of different cosmetic services. They are open 7 days a week from 11:30 am to 9:30 pm.
Issara Clinic Samui is another top clinic in Koh Samui offering a comprehensive range of surgical and non-surgical beauty treatments to help their patients gain more confidence.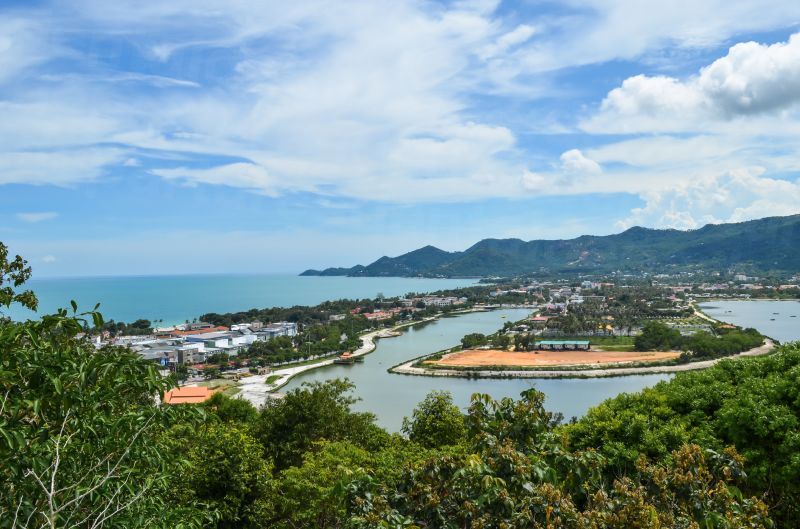 The clinic is committed to valuing the well-being and beauty of their patients. They offer services which include facial surgeries for the lips, eyelids, nose, hair loss treatment and slimming programs to promote significant weight loss. They also provide anti-aging treatments to combat wrinkles like Botox injections, Restylane and Thermage laser treatments.
Looking for a clinic that offers a different type of service? Rajdhevee Clinic Samui can offer you complete, non-invasive aesthetic services to enhance skin quality, to fight the impact of aging and improve the body shape.
The clinic is staffed by highly-skilled doctors who are trained internationally as passionate and experienced beauty experts to give their clients the best service they deserve. The clinic is also equipped with the most up-to-date and cutting edge technology.
The following laser treatments are offered:
· Non-ablative photo-rejuvenation techniques
· Fractional and ablative lasers
Radio-frequency (rf)
Laser lipolysis
While there are many clinics in different parts of the world, foreign patients have chosen the exceptional services in Koh Samui's clinics. Tenny, one of the patients of a clinic has shared this Botox Review after his procedure:
"Wonderful experience. Professional, clean, organized. Language barrier was a bit of a problem because I am an English speaker. If you don't speak Thai, I suggest you take a translator when talking with the reception and nursing staff. Doctor's English was very good. "
To demonstrate the tremendous savings on Botox Prices is clearly demonstrated in the following table comparing it to prices in the patient's home country.
INTERNATIONAL PRICES VS. KOH SAMUI, THAILAND PRICE
PROCEDURE

US$

AUD$

NZD$

COMPARISON

BOTOX PER UNIT

$ 15.00

$ 20.00

$ 20.91

INTERNATIONAL

$ 12.50

$ 16.45

$ 17.18

KOH SAMUI
Undergoing a cosmetic treatment for the first time could be a daunting experience for many patients. This is very true when considering a treatment like botox. Before and after videos or photos can help patients visualize the results that this procedure can deliver.
Several things need consideration before travelling abroad for cosmetic surgery, reading about other patient's results is why they submit a good botox review. Koh Samui clinics receive hundreds of reviews each year from satisfied patients so book your appointment online on our site, or talk to Customer Care if you'd like to know more about clinics offering Botox in Koh Samui.