With languorous beaches, clear waters and numerous bars, restaurants, and cafes on the seaside, Phuket has all the pleasures associated with a beach holiday. You can also explore the old town and open-air flea markets, shop at high-end shopping malls, visit nightclubs and lounges, eat delicious local Thai food and have a relaxing time in Phuket while also having a cosmetic treatment that requires little or no downtime.
How does botox treatment erase wrinkles?
With normal aging, sun damage and pollution, you may be more prone to getting wrinkles at a younger age. While fine lines may yield to superficial treatments and the use of high-end products, deeper lines and wrinkles need a higher degree of intervention. Botox is a neurotoxin that is injected in specific quantities in the right places to minimize the appearance of wrinkles.
Usually, these are forehead lines, nose to mouth lines, frown lines and others that are caused by muscle contraction. The injections serve to disrupt the nerve messages that cause the muscles to contract and when the muscles don't contract the skin appears smoother. For high-quality Botox treatment, Phuket is an attractive and popular tourist destination.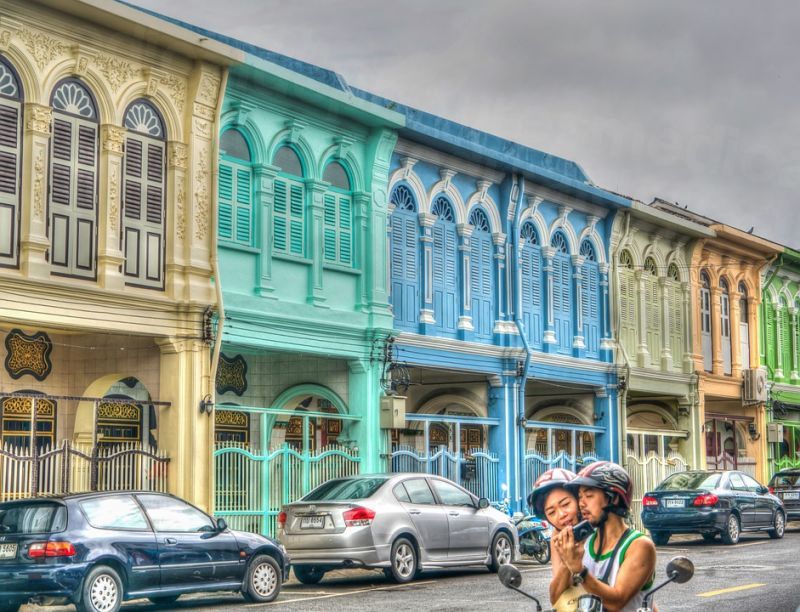 Do you want to go to a recommended botox clinic in Phuket?
Thailand is a prime medical tourism destination because of its location, its excellent medical facilities, and affordability. With large numbers of cosmetic clinics and medical facilities at popular holiday spots, you would do well when you book through Medical Departures as we verify the clinics, the credentials of the doctors and also offer the best price guarantee all of which go a long way in ensuring your safety. After all, Botox may be a popular cosmetic procedure but it is not without its risks. Some of the recommended clinics we recommend for Botox in Phuket are:
Radiant Medical Phuket – if you want Botox and dermal filler treatments then this clinic offers you high-quality cosmetic treatments that will refresh and rejuvenate your skin. It also has other cosmetic treatments that you may want to check out.
Apex Profound Beauty Clinic – Jungceylon – for non-surgical aesthetic treatments that will help you look much younger, this clinic offers modern techniques at the hands of competent doctors.
Tanaporn Clinic Phuket – this popular clinic offers a wide range of non-invasive and minimally invasive cosmetic treatments that will give you a youthful appearance and get rid of those pesky lines.
What is the Botox price in Phuket?
The Botox price anywhere in the world depends on the amount of Botox required, the number of areas to be treated and even the kind of doctor or clinic you go to. For a low Botox price, Phuket is irresistible.
A unit of Botox will cost you around AUD16 (NZD17, £9, €10, US$12.5, CAD16) in Phuket. In an advanced country, you may pay around AUD20 (NZD21, £12, €13, US$15, CAD20) upwards. It makes sense to combine a holiday in the sun with some wrinkle-busting treatment in Phuket.
Book with Medical Departures for Botox treatment in Phuket and go back home looking younger.