With the rise in medical tourism in Thailand, several clinics have become excellent destinations and top choices among the international communities. Those clinics have made a name for themselves by the quality of care they provide, the affordability of their services and the excellent results. One of those clinics is the Jungceylon Plastic Surgery Clinic . Breast augmentation, in particular, is one of the top procedures performed at this clinic, and one of the number one reasons for referrals there.
Treatments Available at Jungceylon Plastic Surgery Clinic
Our breast augmentation review indicates that this is one of the most common procedures that our patients seek at the Junceylon Plastic Surgery clinic. However, the clinic also offers other cosmetic procedures such as nose jobs, eyelid surgery, chin augmentation, lip reduction, hair transplant and Botox.
Top Plastic Surgeons at Jungceylon Plastic Surgery Clinic
One of the main reasons behind the success of this clinic is the expertise of its staff. Dr. Piyapas Pichaichanarong, the principal provider there, is a Thailand trained surgeon and specialist in the field of plastic and reconstructive surgery. He obtained his degree from Chulalongkorn University, underwent general surgical training at the Royal Thai Navy Hospital and then specialized in plastic surgery at the Mahidol University. He is bilingual (English and Thai), and is a well-known member of several national and international bodies and associations, including the Royal College of Surgeons of Thailand (RCST), the International Society of Aesthetic Plastic Surgery (ISAPS) and the American Society of Plastic Surgeons (ASPS)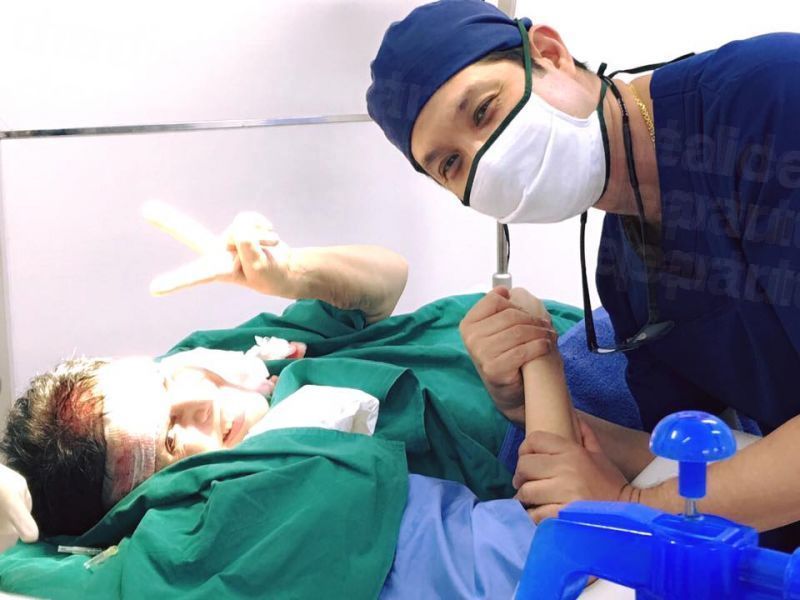 Cost of Breast Augmentation at Jungceylon Plastic Surgery Clinic
Breast augmentation cost is usually a setback for those who want to get a boob job, but at the Jungceylon Plastic Surgery Clinic, it turns out to be a motivation! Medical Departures patients have been known to save 60% and more on their boob jobs done in Thailand.
At the Jungceylon Plastic Surgery Clinic, breast augmentation prices start at AUD 3,183 (NZD 3,415; USD 2,401; CAD 3,241; EUR 2,239; GBP 1,875). These are at least 4-5 times than the prices offered in Australia and New Zealand for the same procedure, AUD 15,680 (NZD 16,823; USD 11,829; CAD 15,966; EUR 11,029; GBP 9,236); and you get the same care and same excellent results that you'd get in Australia and New Zealand! Check out our breast augmentation before and after pictures to have a look at great results from past Medical Departures patients.
The Jungceylon Plastic Surgery Clinic is a great choice if you're looking for cheap and affordable cosmetic surgery. Breast augmentation tends to be more popular at that institution, and Medical Departures patients who have gone there have reported excellent results. At the Jungceylon Plastic Surgery Clinic, breast augmentation is at least 60% cheaper than what you'd pay in Australia or New Zealand, so if you're Ok with making some savings on your boob job while exploring the best of Phuket, then this is the clinic for you.