Breast augmentation is a medical term used to describe a procedure increasing the size of the breasts in mainly female patients. There are different reasons why women undergo breast augmentation. It is mainly performed to restore the volume of the breast after weight loss or pregnancy or to increase the size for better appearance.
Usually, breast the augmentation procedure takes 1 to 2 hours. This can be done in different ways such as using implants or liposuction to take fats from other parts of the body and inject into the breasts.
If you are planning to undergo this procedure, it would be helpful to read remarks from other patients in a breast augmentation review. Johor in Malaysia is one of the favorite medical destinations for this procedure.
Beverly Wilshire Medical Centre treats local and foreign patients in various aesthetic and surgical treatments. The Centre aims to enhance the health and wellness of their patients, boosts natural beauty and fights the negative effects of aging.
The center offers the following procedures such as Eyelid Surgeries (Blepharoplasty), Nose Surgeries (Rhinoplasty), Chemical Treatments, Botox Injections and Laser Therapies.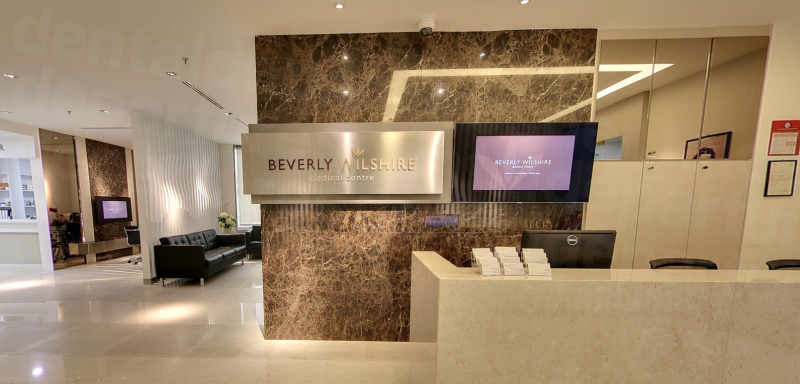 Dr. Nasir , a well-respected surgeon, is the current Medical Director of Beverly Wilshire Medical Centre. He earned his Bachelor of Medicine at the University of Melbourne and has more than 18 years of experience in aesthetic and cosmetic surgery. He also received a Master in Surgery from the University Kebangsaan Malaysia and a post-graduate degree from The Royal College of Surgeons in Edinburgh. Among the expert procedures that he specializes in is tummy tucks, breast surgery, craniofacial surgery, burns care, facelifts and liposuction.
The Beverly Wilshire Medical Centre is among the top medical institutions in Malaysia that promotes medical tourism and welcomes foreign clients from different countries. With the 'state-of-the-art' facility, advanced technology plus a team of qualified and certified medical experts, there's no reason not to try their medical treatments and services.
Breast Augmentation Prices in Malaysia is among the cheapest in the world and the level of care competes with the best clinics in any country for this procedure.
Procedures

Australia

New Zealand

Malaysia

Breast Augmentation

AUD$ 16,500

NZD$ 17,200

AUD$6,287

NZD$6,556
The wonderful city of Johor, Malaysia can provide you high-quality and certified clinics and surgeons. This assures international medical tourists that undergoing breast augmentation procedures in Malaysia will be as successful as in other countries.
By doing your research, you will determine which clinics and surgeons can be trusted. Check out their years of experience, professional accreditation and memberships with reputable medical organizations, or look for a positive and convincing breast augmentation review from former patients.
Usually, a reputable clinic and a highly competent cosmetic surgeon are important factors to consider when considering cosmetic surgery. Unfortunately, undergoing cosmetic surgery and treatments may be so costly that many patients can't afford it. Help yourself find a better option with good service and a reasonable price by reading a breast augmentation review. Johor's top performing clinics will save you as much as 70 percent on almost all medical treatments and surgical procedures compared to the prices available at your country. Check out our listings or speak to our Customer Care Team to find out more.