Thailand has long been an international destination for medical tourism, because its healthcare services are excellent quality, yet low cost. Thai doctors have developed specialist expertise in affordable cosmetic procedures, such as breast implants surgery. Thailand breast implant prices are typically a third of Australia, New Zealand, Europe or the US, and the medical facilities are first-class.
Nevertheless, it is sometimes natural to be unsure whether the long-haul travels and unfamiliarity of a foreign country make having breast implants surgery in Thailand have merit.
Known worldwide as the "Land of Smiles", the World Health Organization has ranked Thailand among the world's finest healthcare systems. You can expect a quality equal to standards in western countries in Thailand's private hospitals. Many Thai surgeons undertake specialist training abroad and in the least as well qualified as physicians in the West. In addition, most speak excellent English, as other medical support staff.
Thailand hospitals tender very competitive prices for healthcare services. Costs are less expensive than in your home country, and the savings leave plenty for recuperation in a holiday resort, say on the exotic tropical island of Koh Samui for example.
In Australia, breast implant surgery can average as much as:
AUD $16,500 (NZD $16,775, £9,800, €10,935, CAD16,100, US$12,830).
The breast implants price in Thailand is a lot less expensive, around:
AUD $6,230 (NZD $6,800, £3,707, €4,130, CAD6,065, US$4,850).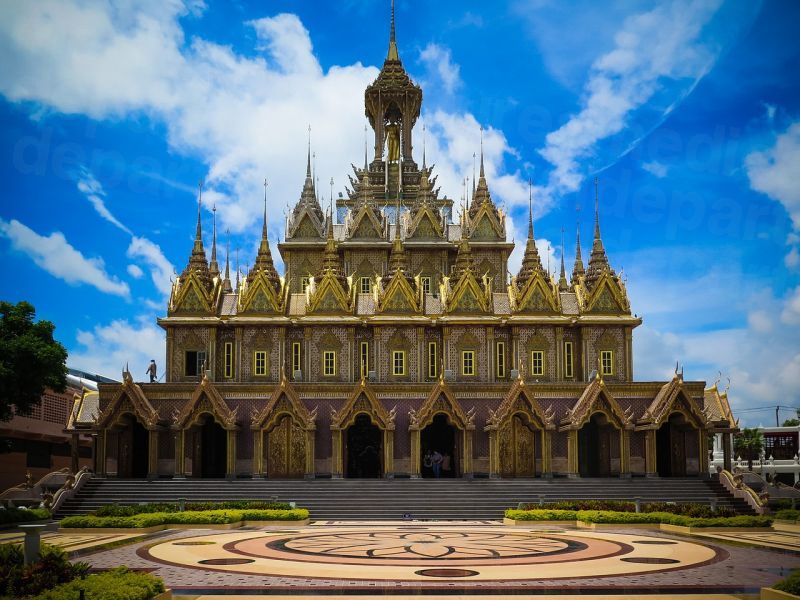 A massive 63% less!
Furthermore, you can make an appointment with confidence for your surgery through Medical Departures. We have carried out research into clinics in Thailand that offer breast implant surgery. We only associate with reputable clinics and surgeons, perform quality-checks on verified clinics, including virtual tours, real patient reviews, and breast implants before and after images.
Your breast implant will be just as successful as if you had it done at home, providing you go to a reputable clinic and surgeon. Medical Departures endorses these two respected hospitals in Bangkok for your breast implant surgery:
Yanhee Hospital Health & Beauty
Another factor you should consider is the magnetism of Thailand for an exotic holiday whilst you recuperate from your breast implants surgery.
Thailand welcomes more 30 million visitors every year, and it does not take long to realize why. Blue waters and gorgeous beaches, a distinctive culture, delicious local fare served at humble street stalls, or haute cuisine at romantic rooftop restaurants, luxury shopping malls, 5-star hotels for half the price, surprisingly well-serviced apartments, matchless tourist activities, gleaming temples, floating markets. All welcome you with the same famed Thai hospitality, always with a friendly smile. And no visit to Thailand would be complete without a glimpse of its famous nightlife.
Is having your breast implants surgery done in Thailand worth it? We certainly think it is!
Contact our Customer Care Team today if you need additional information about breast implants surgery Thailand, or to get a personalized quote , free of charge.