Is it about time to have that breast revision you've been considering? If so, you have the opportunity to save thousands of dollars (while enjoying a well-earned holiday) simply by traveling to one of the world's top medical tourism destinations, such as Kuala Lumpur in Malaysia.
If you are searching online for the best breast revision photos Kuala Lumpur has to offer, then look no further than Medical Departures' list of verified clinics ; many share their before and after photos on our site so that prospective patients can see the quality results with their own eyes. Read on to discover how we can help you on your breast revision journey to Kuala Lumpur.
Having Medical Departures on Your Side
Medical Departures is an online hub for medical tourism, and it is our aim to help you find the best deals on a range of treatments, such as breast revision in Kuala Lumpur. With some of the best breast revision photos Kuala Lumpur has to offer at our disposal, as well as past patient reviews and on-site visits, we only partner with the top clinics in Malaysia.
Medical Departures have done all the research you need. So, rather than endlessly scrolling through your Google Search results, you can make an informed decision as to which clinic is right for you purely by using the information on our site. If you are looking for somewhere that merges world-class treatments, English speaking staff trained to the highest levels and affordable rates, you have come to the right place.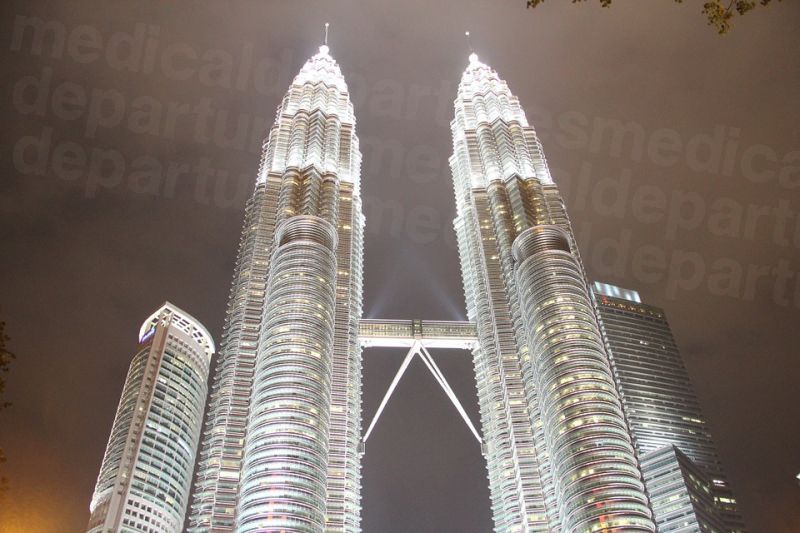 Ready to start now? For a quick introduction, three of the most highly recommended clinics for your breast revision in Kuala Lumpur are listed below:
Breast Revision Treatments
As those of you who have had breast implants and breast enlargements in the past will know, once you have had these kinds of treatments, maintenance lasts forever. You may need to get a breast revision every few years, and eventually, the implants will have to be completely replace d as they are not designed to last forever . Some patients opt to have their implant sizes reduced, which is also a viable option.
It is important to keep up-to-date with your breast revisions; if you have been delaying it because of the high prices involved , having your breast revision carried out in Malaysia can save you up to 60% compared to back home.
Breast Revision Prices
The best way to take advantage of those affordable breast revision prices is to fly to a reputable medical tourism destination like Malaysia, a country which is welcoming more and more international patients every year . Whether you are seeking breast implants, enlargements, reductions or any kind of reconstructive work, the capital, Kuala Lumpur, is a perfect choice.
For breast augmentation in Malaysia you can expect to pay $4,800 (CAN $6,015; UK £3,612; Euro €4,077; Aus $6,110; NZ $6,681); compared to prices in the US of $ 11,500 (CAN $14,363; UK £8,721; Euro €9,806; Aus $16,500; NZ $17,411).
Getting Started
Whether you need breast enlargements, new implants, reconstruction work or more, we have used the best breast revision photos Kuala Lumpur has to offer to find the best clinics in Malaysia. Browse through our top three clinics listed above or contact our Customer Care team to find out more.
Sources:
Breast Implants. WebMD.
https://www.webmd.com/beauty/cosmetic-procedures-breast-augmentation
Kita, Natalie. Challenges of Breast Revision Surgery. Very Well Health. 22 January 2019.
https://www.verywellhealth.com/breast-revision-surgery-2709951
Tan, Janice. Medical tourism: How Malaysia can make its mark as a hub. Marketing Incentive. 04 November 2018.
https://www.marketing-interactive.com/medical-tourism-how-malaysia-can-make-its-mark-as-a-hub/