Have you been recommended plastic surgery but are put off by the eye-wateringly high costs in your home country? Would you like to have an exotic seaside holiday whilst you recuperate from your plastic surgery? Cabo San Lucas has been rated as one of Mexico's top 5 tourist destinations, situated on a peninsula between the Sea of Cortez and the Pacific Ocean, with miles of pristine beaches and sparkling blue water. And, medical care is very affordable in Cabo San Lucas. You can combine a holiday in this beautiful place and get your plastic surgery done at the same time.
Every year thousands of tourists flock to Cabo San Lucas and the Baja Peninsula to enjoy both its natural beauty and its great offering of sun, surf, activities and nightlife. Whether you prefer fishing, golfing, diving, kayaking, shopping or just lying on a gorgeous beach, you will find it all there! Cabo San Lucas enjoys 360 days of sunny weather, it is a short flight from the United States or Canada, and is one of the safest destinations in Mexico.
In recent years, Cabo San Lucas has also been a popular destination for US citizens seeking affordable health care. Its proximity to the United States and the relatively low travel costs, have been attracting Americans and Canadians. Medical facilities are state-of-the-art, comparable to American hospitals, and doctors receive a good standard of training. Little wonder that Cabo San Lucas has become one of the premier destinations for US medical tourists, especially since costs are far cheaper than in their home country, more than 50% less, and the savings leave plenty over for recuperation in a holiday resort hotel. For example: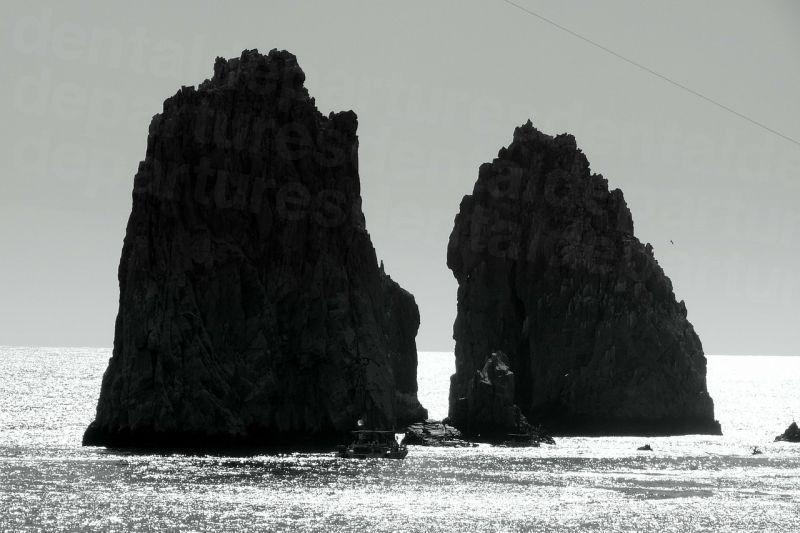 | | | | |
| --- | --- | --- | --- |
| Plastic Surgery Procedure | USA ($) | Cabo San Lucas, Mexico ($) | % Saving |
| | | | |
| Arm lift | 6,800 | 2,300 | 66% |
| Body Lift | 25,000 | 8,000 | 68% |
| Breast Augmentation | 11,500 | 4,300 | 63% |
| Butt Lift | 13,500 | 5,600 | 59% |
| Gastric Bypass | 23,000 | 7,500 | 67% |
| Tummy Tuck | 10,100 | 5,000 | 50% |
It goes without saying that you should be very careful about where you choose to have your plastic surgery. Providing you go to a reputable clinic and surgeon, your surgery will be just as successful as if you had it done at home. Medical Departures has carried out plastic surgery review for Cabo San Lucas. We work only with reputable clinics and surgeons, performing quality-checks on verified clinics, including virtual tours, real patient reviews, and before and after photos.
We particularly recommend the Saint Luke's Medical Center .
Saint Luke´s Medical Center in San Jose del Cabo, has been providing world-class healthcare services for more than 12 years. It offers a complete range of services that include emergency, inpatient and outpatient, laboratory, advanced surgical specialties pre-hospital care, preventative medical check-ups and concierge services. The center covers a wide array of medical specialties including General Plastic Surgery, Orthopedic Surgery and Cosmetic Surgery.
You can connect with us if you have any questions about plastic surgery Cabo San Lucas.
Or, please request a personalized quote , free of charge.