Sometimes giving birth can damage or stretch the vagina, and so vaginoplasty can help repair the problems. It may be carried out with other genital procedures, such as labiaplasty. This then completes the vaginal rejuvenation or designer vagina procedure. No matter the reason, vaginoplasty clinics in Bangkok because the city offer privacy and the procedures are on par with other international clinics. Price, of course, makes this more affordable in Bangkok.
For women who want to enhance the look or the contours of their vagina and vaginoplasty may be recommended. In some cases, a vaginoplasty is recommended to patients who have urinary problems, scarring from child birth and even sagging that can either be caused by weight loss or pregnancy. A fair amount of discomfort is to be expected during the recovery process which will subside as it heals, which is usually fairly quick – days rather than weeks.
At Medical Departures we provide patients with the right information to help make a well-informed decision. Our staff is knowledgeable with the procedure and can help patients walk through the steps involved with it. They can also make use of the following free services in order to have a stress-free and hassle-free appointment: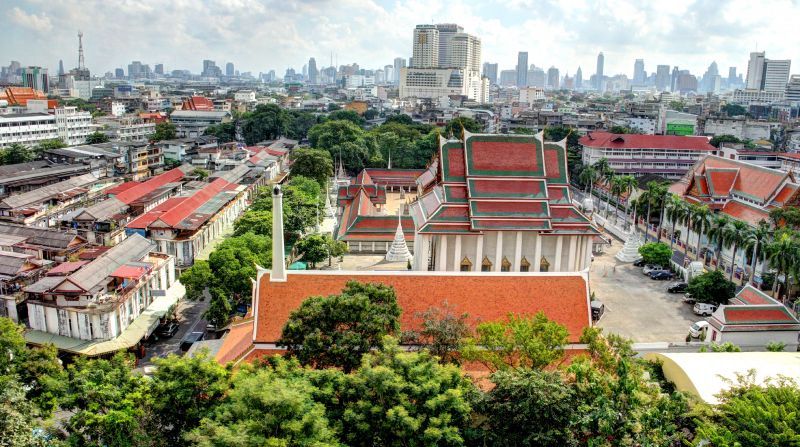 We recommend clinics that we have verified through extensive background checks and on-site visits. The following clinics are guaranteed to be safe, credible and offer affordable procedures.
The clinic was established in 2007 by a group of doctors that had been educated abroad in their respective fields and received extensive trainings there. They strive to provide patients with treatments that are designed to leave a long lasting impression on them once they walk out of the facility. Their clinic is located in a private space at the heart of Bangkok.
The Asia Cosmetic Hospital makes sure that patients are well-informed about each procedure upon their consultation with one of the doctors at the clinic in order to achieve the desired goals and aspirations of the patient. The head of the hospital is Dr. Tanongsak Panyawirunroj. Dr. Panyawirunroj has more than 18 years' experience in the field of aesthetics and is an associate of the Medical Council of Thailand and a member of the International Society of Aesthetic Plastic Surgery. The doctor has performed over ten thousand successful surgeries that range from simple facial surgery to complex gender reassignment. He and his team of expert can provide patients with sex reassignment surgery.
To demonstrate just how affordable this procedure is in Bangkok is clearly seen in the comparison our Medical Departures staff has prepared.
| | | | | |
| --- | --- | --- | --- | --- |
| PROCEDURE | US$ | NZD$ | AUD$ | COMPARISON |
| VAGINOPLASTY | $3,800.00 | $5,228.00 | $5,000.00 | INTERNATIONAL |
| | $2,000.00 | $2,751.00 | $2,502.00 | BANGKOK |
| | 52.60% | 52.60% | 50.00% | % YOU PAY |
| | $1,800.00 | $2,477.00 | $2,498.00 | YOU SAVE |
Whether for correction or for appearance enhancement, international patients are always welcome to visit one of these vaginoplasty clinics in Bangkok for affordable vaginoplasty surgery . By the end of the day, what matters the most is that patients feel great and look great inside-out.