The Philippines is making a name for itself as an excellent medical tourism destination and so if you are looking for a good location for eyelid surgery Manila is a great choice.
The medical name for eyelid surgery is blepharoplasty, and it covers anti-aging surgery for eye bag removal on the lower lids and removal of excess skin on the upper lids, as well as "Asian Blepharoplasty", also known as double eyelid surgery , which is a procedure that puts a crease in the upper eyelid where none exists. Around 50% of Asians do not have a crease and this monolid can make the eyes look heavy and smaller if the eyelid skin becomes loose. It may also affect vision if the skin hangs over the eye.
Why go to Manila for eyelid surgery?
Manila is referred to as 'The Pearl of the Orient', and like finding a pearl in a shell you may have to crack its tough exterior to get to the treasure. There is a lot to see and experience in this Megacity – one of Asia's largest – but it has a hipster appeal about it with creativity at every turn. Craft beers, artisan handiwork, a street art scene, dive bars, eclectic markets and flourishing food, music and café cultures embody everything that is cool about 21st century Manila. For medical tourists there are plenty of low-key activities to get you out-and-about and back on your feet during your recovery, as well as the usual tourist attractions of the two kilometre Baywalk, the Intramuros (the oldest part of the city) and massive shopping malls, like the Greenbelt and SM Megamall.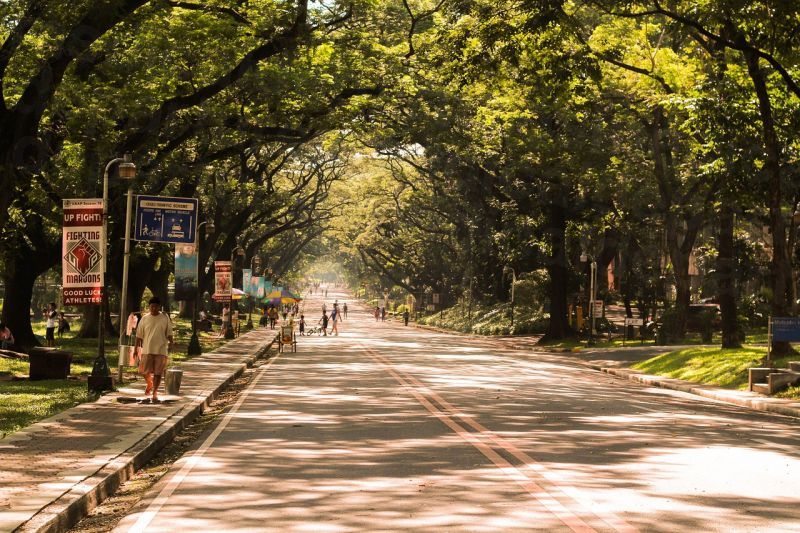 Manila has good-quality healthcare services for international patients. The Medical Tourism Association (MTA) ranked the Philippines as 8 th in the world for medical tourists and there are now five Joint Commission International (JCI) accredited facilities in the city. The city is easy to reach with scheduled flights landing daily from around the world, plus English is spoken widely and so there's no language problems for many medical tourists, the majority of whom come from English-speaking countries.
The low cost is one of the primary reasons for global medical travelers to head to Manila, and eyelid surgery prices in Manila are no different.
Low-cost surgery
The table below details the average price of eye bag removal surgery in Manila's top-rated clinics, like California Bloom Medical Spa , compared to other countries:
| | | | | | | |
| --- | --- | --- | --- | --- | --- | --- |
| EYE BAG REMOVAL | AUS $ | NZ $ | UK £ | EUR € | US $ | CAN $ |
| Eye Bag removal Surgery cost – Home | 3,700 | 3,900 | 2,100 | 2,600 | 2,800 | 3,700 |
| Eye Bag Removal Surgery cost – Manila | 1,300 | 1,400 | 781 | 9,300 | 1,000 | 1,300 |
Asian Blepharoplasty is offered at clinics such as Kosmed Anti Aging Aesthetic Clinic and Apple Peel Facial Care Spa with average comparison prices detailed below:
DOUBLE EYELID SURGERY

AUS $

NZ $

UK £

EUR €

US $

CAN $

Double Eyelid Surgery cost –

home

5,000

5,600

3,000

3,400

4,000

3,700

Double Eyelid Surgery cost –

Manila

1,000

1,140

600

700

800

1,000
For further information, or to book an appointment for eye bag removal and double eyelid surgery in Manila get in touch with our Customer Care Team.