You'll be amazed at the results that can be achieved from undergoing a blepharoplasty procedure in Thailand. Before and after eyelid surgery pictures can really highlight the impact this simple procedure can make. A blepharoplasty may be just what you need to refresh the appearance of your face, removing droopiness from your eyelids and eradicating eye bags that make your eyes look sunken. Age, gravity, squinting at various displays, environmental pollutants and many other factors can have an impact on the appearance of your eyes and detract from your looks. Eye masks, serums and other superficial treatments are only a temporary fix, whereas blepharoplasty surgery in Thailand offers a longer lasting solution.
Why opt for Plastic Surgery in Thailand?
Thailand, in Asia, has developed its medical facilities to such an extent that it now attracts medical tourists from all over the globe. People don't mind traveling long distances to enjoy a holiday in this exotic country with its many cultural and historical attractions, its fabulous beaches, its nightlife, its cheap shopping and its delicious food. The hospitals and cosmetic clinics here offer top quality amenities, use the latest in medical technology and equipment and are staffed by highly trained and qualified doctors.
But more than all this, the cosmetic surgery and treatment prices in Thailand are extremely low, meaning that you can get outstanding treatments at rock bottom prices! What more could anybody want? You also get to enjoy a fabulous holiday at the same time whilst still saving money. By booking through Medical Departures, you are protected by our best price guarantee policy , and can also access information about Thailand, read blepharoplasty reviews from real patients and compare prices at a variety of facilities.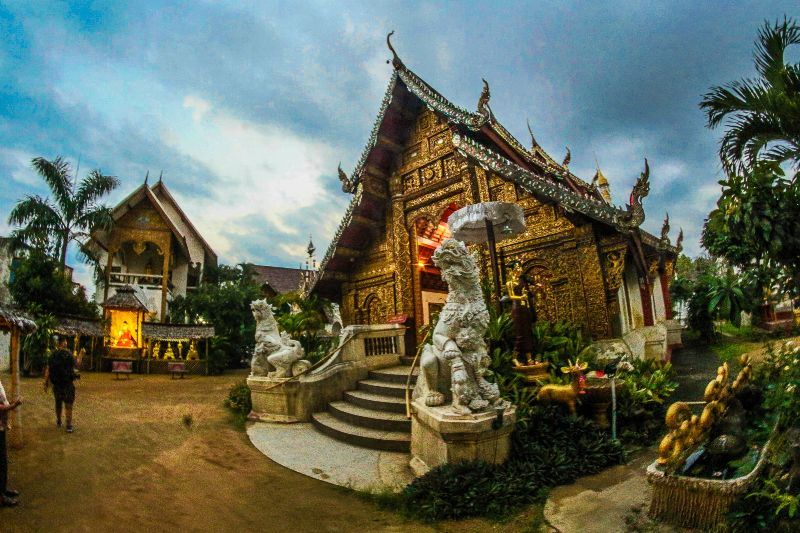 Blepharoplasty Cost in Thailand
You will save a great deal of money when you opt for blepharoplasty in Thailand, as well as having the choice of many top holiday destinations in which to undergo your treatment, such as Bangkok, Pattaya, Phuket and Chiang Mai. In Thailand, you can expect to pay to pay an average of AUD $2015 (NZD $2119, GBP £1168, €1342, USD $1500, CAD $2016) for a blepharoplasty, compared to AUD $8400 (NZD $8831, GBP £4870, €5596, USD $6250, CAD $8402) in your home country.
And low cost does not translate into low quality of care or surgery. You will be pleasantly surprised to see the world class amenities and facilities that are available at the high quality hospitals and medical centers in Thailand. And as for language problems, most doctors speak fluent English as do the support staff, so communication will not be an issue. Indeed, many of the larger hospitals also offer interpreters for patients who travel from non-English speaking countries.
Hospitals in Thailand That Offer Blepharoplasty
There are no shortage of high quality clinics offering blepharoplasty in Thailand, with some of the most popular being:
Our website contains a full list of quality-checked doctors and clinics in Thailand , before and after pictures of real patients and much, much more. If you have any questions regarding blepharoplasty in Thailand, get in touch with our Customer Care Team on the toll-free number provided.