When it comes to infertility, in vitro fertilization (IVF) may be your last option, but an expensive one in your own country's IVF clinics. Kuala Lumpur , Malaysia's capital, is an alternative you may want to consider – but before you discount it as too far away, or perhaps the quality is inferior, have a look with an open mind, and you may discover it's not such a bad idea.
IVF is both an expensive and complex procedure which involves combining eggs and sperm outside the body in a laboratory, and once an embryo or embryos form, they are then placed in the uterus. One cycle of IVF takes about two weeks. Looking for the right doctor and clinic is essential to help you understand how this procedure works and the possible risks that may arise during the treatment.
Kuala Lumpur is a modern city with a number of attractive destinations and enjoyable entertainment options. It has skilled, English-speaking medical staff, and is fast becoming a medical tourist destination for many patients from surrounding countries.
Kuala Lumpur has several top-class facilities with highly qualified IVF doctors catering to the needs of both local and international patients.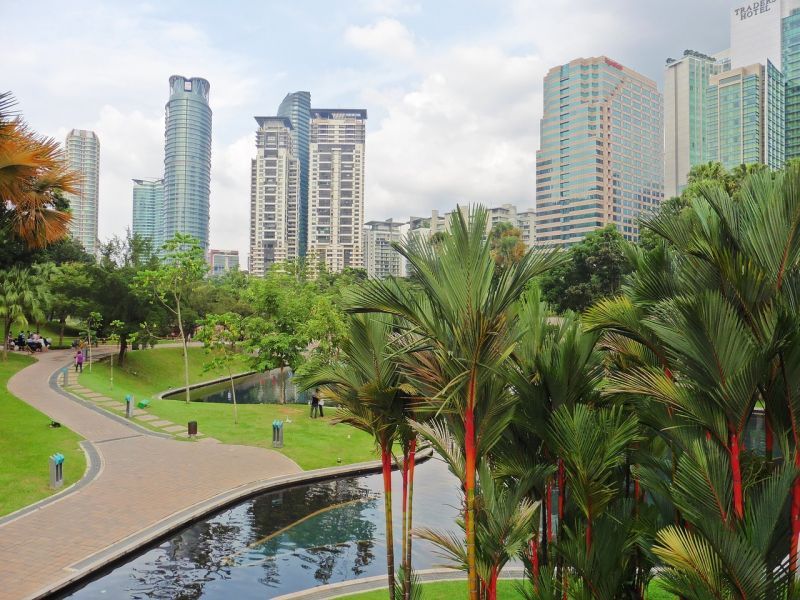 At Medical Departures we have all the information you need about hospitals or centers that provide IVF in Kuala Lumpur. We see to it that these clinics have warranties and deliver quality treatments. If you want to know more about them, visit our customer service and we shall accommodate you and your needs immediately.
We recommend two of the best IVF clinics in Kuala Lumpur that meets our stringent requirements. They are:
Sunway Medical Centre is a great option for your needs if you are seeking an affordable infertility treatment cenre. It provides effective ways to solve infertility whether male or female. Sunway Medical Centre is equipped with state-of-the-art utilities and is fully updated with the most recent improvements in IVF.

Concept Fertility Centre is a clinic that offers quality IVF treatments. At Concept Fertility Centre patients will get a safe treatment through their constant developments in the practice of using recent scientific advancements and methods.
Treatments for IVF cost vary depending on several reasons: where you live, the amount of medications you are required to take, the number of IVF cycles you undergo and the amount your insurance company will pay toward the procedure. With Medical Departures you can get an idea of how much IVF treatment per cycle costs. See the chart that we prepared below.
| | | | | |
| --- | --- | --- | --- | --- |
| PROCEDURE | US$ | NZD$ | AUD$ | COMPARISON |
| IVF TREATMENT | $12,000.00 | $17,530.00 | $16,000.00 | INTERNATIONAL |
| | $4,287.00 | $5,934.00 | $5,425.00 | KUALA LUMPUR |
| | 35.70% | 33.80% | 33.90% | % YOU PAY |
| | $7,713.00 | $11,596.00 | $10,575.00 | YOU SAVE |
It is but normal to look for IVF reviews from previous patients, as well as clinic statistics for success rates before you make an appointment. You can have a look at information on our clinic pages, such as doctor qualifications, prices, and much more, to help you make a decision – and you can speak to our Customer Care Team if you've any questions.
If you have been unsuccessful in trying to get pregnant, try visiting the above-mentioned IVF clinics. Kuala Lumpur will help you accomplish your dream of becoming a parent. Do not lose hope and travel to Kuala Lumpur for IVF.