Do you look at the nose that you have and wish that it looked better? More aquiline, narrower, pert, upturned perhaps? A nose job in Thailand can help you get the nose you want. Do you want a better looking nose, but the cost holds you back? Think about it – you can go to an exotic and popular holiday destination, see a new country, enjoy the food and entertainment, go on sightseeing trips, indulge in local cuisine and buy Thai silks, handicrafts and more when you travel to Thailand. The country has a number of international airports that are serviced by international airlines and it sees tourists from all over the globe - so you can go pretty much anywhere you want to in the Kingdom and get good-quality care.
How does a nose job help?
A nose job, also called a rhinoplasty, can remove imperfections from your nose, get rid of bumps, give you a better looking tip, make your nostrils smaller or bigger and even correct a deviated septum that causes breathing or snoring problems. You may require drastic surgery to alter the shape and size of your nose or you may need minor work by way of dermal fillers and implants.
Whether you need cosmetic surgery or minimally invasive cosmetic work, Thailand offers many options. You can choose from a number of medical centers and smaller clinics that offer affordable nose job options. You can also select a holiday spot in Thailand like Pattaya, Phuket or Koh Samui or prefer the ambience of a big city like Bangkok.
Recommended clinics for nose job in Thailand
All the major tourist destinations in Thailand cater to medical tourists. So you will find many good quality clinics at all these places. However, it is best to go to a recommended one so that you don't face any problems. Medical Departures lists a number of high-end clinics in Thailand offering nose jobs , including:
Ktop Clinic – located in Bangkok, this is a branch of the well-known Grand Plastic Surgery Hospital in Korea. It offers various cosmetic surgeries and non-surgical options, so you can avail of the kind of nose job that is right for you.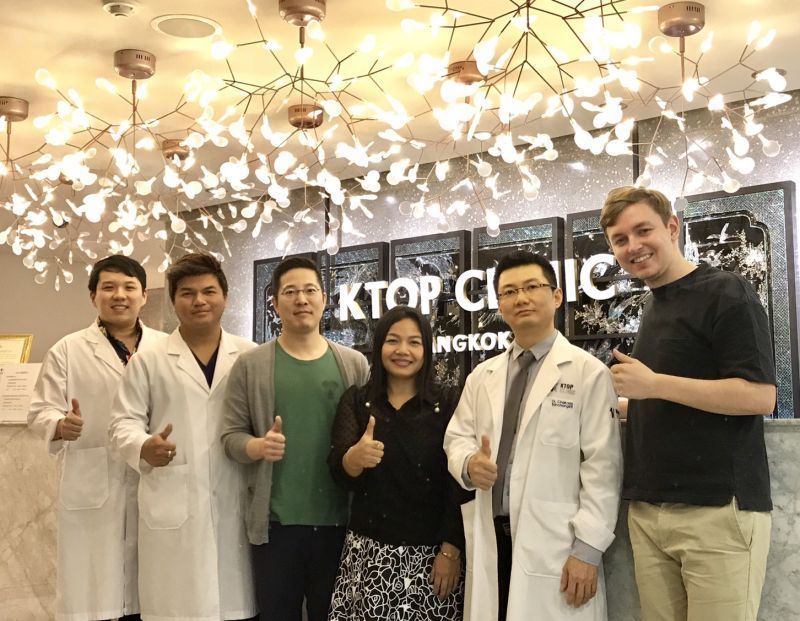 Nirunda International Aesthetic Centre – staffed by highly qualified plastic surgeon and dermatologists, Nirunda combines art and science to give you a more natural look that is satisfying. It also uses patented stem cell technology for tissue augmentation if required.
Samitivej Hospital – with JCI accreditation , this hospital sees a large number of international patients. It is a multi-specialty hospital so while you can get plastic surgeries and cosmetic treatments here, it also does complex medical surgeries like organ transplants.
What is the price of nose job in Thailand?
If you require a surgical rhinoplasty it can be fairly expensive and you can pay an average of AUD$8,000 (NZD8,346, £4,694, €5,355, US$6,069 CAD7,888) at home. As Thailand has a lower cost of living, medical costs in this country are much lower and you would pay around AUD2,225 (NZD2,321, £1,305, €1,489, US$1,688, CAD2,193) for similar work.
Book with Medical Departures for affordable nose job in Thailand at a reputed clinic.