Heard about plastic surgery at Clinica Ambar in Playa del Carmen? Read on to find out more.
Are you becoming unsatisfied with your looks because of blemishes, wrinkles, unwanted fats and sagging skin? Visit one of the most trusted clinics in Mexico that can immediately address your concern - Clinica Ambar. Plastic surgery is the perfect solution to achieve your desired aesthetics goals for your thighs, breasts and arms.
Led by Dr Carlos Ochoa Edgar Villalobos, a specialist in plastic surgery, the clinic offers a comprehensive range of solutions to aesthetic problems on the body and face.
Procedures offered include tummy tucks, breast surgery, buttock surgery, arm lifts and a range of surgeries for the face, including full facelifts, blepharoplasty (eyes) and rhinoplasty (nose). The clinic also offers labiaplasty and mole, tattoo and wart removal.
Treatments also include the popular non-surgical procedures, such as Botox and chemical peels.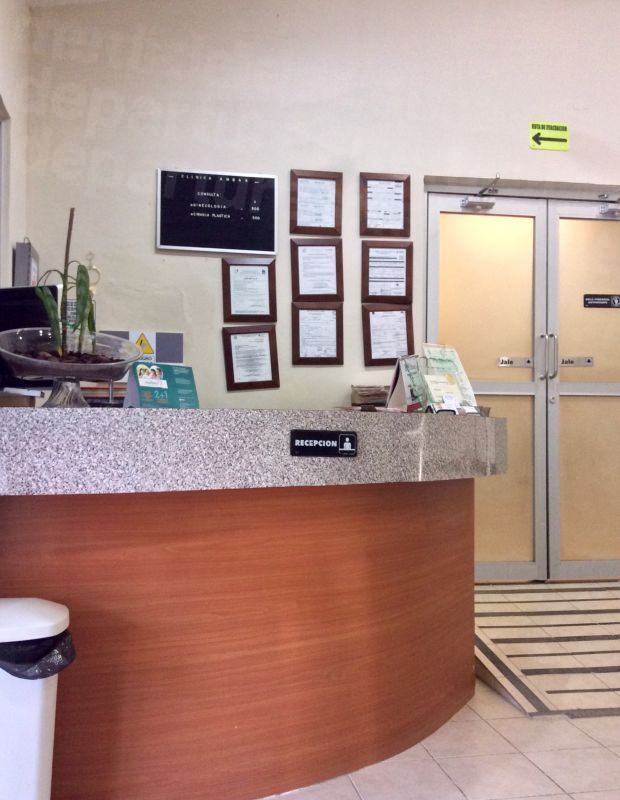 With Medical Departures you can check out our listing for Clinic Ambar. Review prices, before and after photos, doctor qualifications, professional memberships and much more. These will help you build up a picture of the clinic with regard to the quality of its services, to help you to make an informed decision about booking an appointment.
One of the best things for Westerners visiting the clinic is, of course, the prices. As an example, the average price for an arm lift procedure is extremely expensive in most Western Countries. However, this is not the case at Clinica Ambar. Price for this medical procedure is less expensive yet they are maintaining the high quality of the procedure. Refer to the table below that our staff at Medical Departures have compiled and see the tremendous savings that patients can get from Clinica Ambar.
PROCEDURE

AUD$

CAN$

US$

COMPARISON

ARM LIFT

$ 9,700.00

$ 8,540.00

$ 6,800.00

INTERNATIONAL

$ 2,898.00

$ 2,888.00

$ 2,300.00

Clinica Ambar

29.90%

33.80%

33.80%

% PATIENTS PAY

AVERAGE PLASTIC

30.00%

34.00%

34.00%

% PATIENTS PAY

SURGERY PROCEDURE
Moreover, we also offer our clients the uniqueMedical Departures financing plans, just be sure to ask. For a full description of this offer and for your inquiries, kindly visit our page. Our mission is to assist international patients in getting the best possible procedure at the best price!
Schedule an appointment now at Clinica Ambar. Plastic surgery procedures have never been this affordable for international patients. Get the old you back! Why wait, Playa del Carmen awaits for you to transform your body or face, and enjoy a fantastic holiday in this stunning part of the world.