How would you feel about traveling for a few days to an exotic country, getting cosmetic care and still go back home with a lot of money? This is something we would call "the jackpot". For people who need to have hair removed via laser, Mexico offers pretty great and cheap options, with optimal results. According to our laser hair removal review, Mexico clinics are among our patients favorites in terms of availability, expertise and affordability.
Where in Mexico can I get Laser Hair Removal?
One of the great things about working with Medical Departures is the fact that you're never out of options. Based on which Mexican city you decide to go to, we have a clinic we can connect you too.
Pielclinic , one of the best cosmetic clinics in Mexico City, specializes in skin care, hair care and dermatology. The clinic has been operational and existent for 13 years now, providing top notch cosmetic services to local and international patients under the leadership of several Mexico-trained doctors. One of the reasons why this clinic is very popular in the medical tourism industry is, the modern technology that they add to patient care, and the affordability of their prices. For laser hair removal at this clinic for instance, laser hair removal price starts at USD 10 (CAD 13; EUR 9; GBP 8; AUD 13; NZD 14) compared to USD 895 (CAD 1,208; EUR 834; GBP 699; AUD 1,186; NZD 1,273) in the USA and Canada. Now, that's something we like to call "huge savings you can't afford to miss"!
Another great laser hair removal clinic in Mexico is Natural Change clinic. Staffed by a team of highly dedicated professionals and board-certified providers, Natural Change has been existent for 15 years now and is ranked as one of the top laser hair removal clinics in Mexico. Based on our laser hair removal review, Medical Departures patients who went at Natural Change appreciated the fact that treatment was customized and tailored to their needs and desires. In addition to that, laser hair removal price at this clinic was pretty affordable, with prices starting at USD 30 (CAD 40; EUR 28; GBP 23; AUD 40; NZD 43).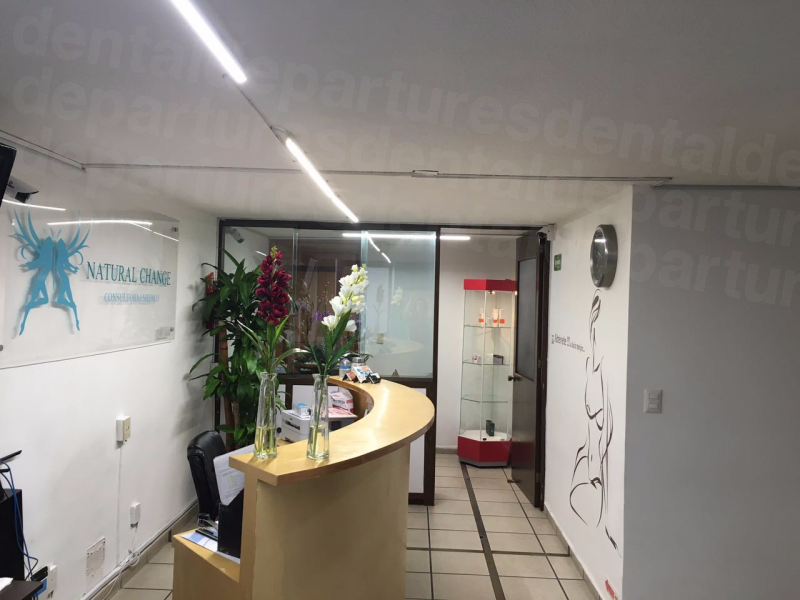 Do Hair Removal Clinics in Mexico have good Results?
Whenever it comes to hair removal restoration, it is always important to do thorough research prior to choosing the clinic of your liking. The reason is, the success of your procedure depends on various factors, one of the most important one being the expertise and experience level of your doctor. That being said, Medical Departures only works with the top doctors who we know will give our patients the best outcomes and their best chances. Additionally, you can check out laser hair removal before and after pictures from past Medical Departures patients.
Medical Departures can connect you with the best cosmetic providers for your laser hair removal. Mexico clinics provide you a wide variety in terms of pricing, and all clinics offer excellent satisfaction.