Getting a chemical peel in Thailand is effective, safe, and great for your skin. Don't let anyone tell you otherwise. The trick is to find a reputable clinic for your chemical peel. Cost is important, of course, but that shouldn't be your only consideration – safety is paramount.
This is why choosing to book with Medical Departures can allay your safety fears. We background-check our clinics so you can book with confidence for your chemical peel in Thailand. And although Thailand's clinics are inexpensive compared to back home, we guarantee you the best prices . In Australia and New Zealand, the average chemical peel cost is AUD $270 (NZD $287).
Even the best chemical peel clinic in Thailand, namely Beauté Équilibrée Medical Spa and BEQ Clinic, offers the procedure with an affordable price tag. You should keep in mind that Beauté Équilibrée is on par with the best clinics in the West and has all the technology and equipment you could expect from a world-class facility. Despite this, the Beauté Équilibrée Medical Spa and BEQ Clinic offer chemical peels for just AUD $21 (NZD $23). You can read a chemical peel review to check the quality the procedure offers.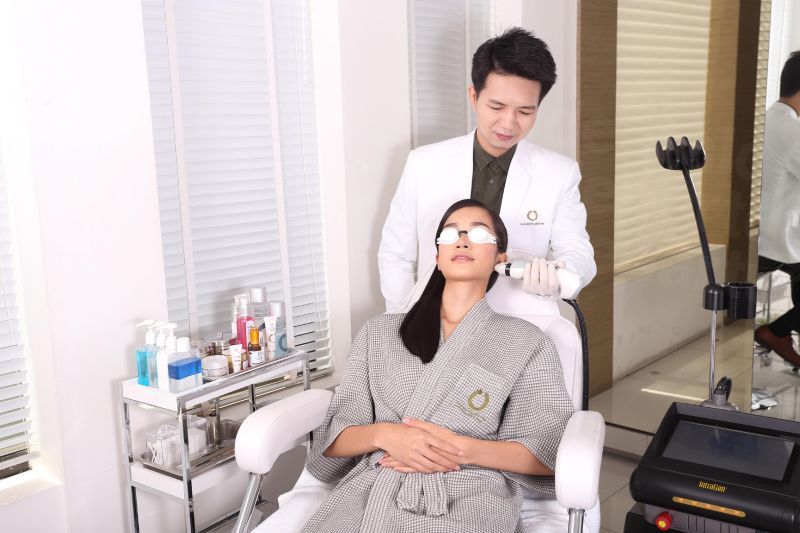 To help you make an informed decision, let's debunk some common myths about the procedure:
"It Has a Long Recovery Period"
This is only partly true. You see, chemical peels come in different strengths, usually categorized as light, medium and deep. Only one of these, the deep peel, has a downtime that can be considered as long – around 6 weeks. The light and medium chemical peels on the other hand, only have downtimes of 2 to 3 days. There is a common misconception that the recovery period after a chemical peel is extensive. However, this is far from the truth. Even if you get a series of treatments, the recovery period is not more than a couple of days. You won't have to deal with peeling skin or any other adverse effects.
"You Can Take the DIY Route"
You can conveniently purchase chemical peel kits that you can perform at home. However, a DIY treatment will not deliver the results you are looking for. If you want fresh and rejuvenated skin, you need to have a professional perform the chemical peel. Otherwise, you won't see long-term effects.
"It's Only for People with Problematic Skin"
If you want to enhance the appearance of your skin, you can opt for a chemical peel. It is not necessary that your skin be prone to acne and other breakouts for you to consider getting the procedure done.
"It's Unsafe"
Last, but not the least, some people assume that chemicals are bad for the skin. At least the chemicals used during this procedure are safe and will cause no harm or side effects at all.
So, now that these common myths have been debunked, you will be able to make an informed decision about getting a chemical peel. Thailand offers you the procedure at incredibly low prices, so feel free to read more about the top clinic mentioned here.