Are you considering undergoing a cosmetic surgery? Breast augmentation and breast implants are some of the procedures available at La Grace Clinic, Pattaya . This clinic has the most up-to-date equipment and a very clean environment. Together with their custom-built center are a team of internationally trained surgeons who provide quality treatments at a fraction of the cost compared to other countries. Rest assured that the quality is not compromised by its affordability.
Pattaya beach in Thailand is brimming with life and after dark the nightlife continues until dawn. The town offers endless entertainment and accommodation possibilities to a wider audience such as families, business people and medical tourists. It has something for everyone.
When deciding to undergo cosmetic surgery, you'd do worse than la Grace. Review testimonials from international and local patients to confirm the performance of the clinic, and their overall rating provided in these testimonies from its former patients. A patient's comment(s) given on the clinic are an important resource for continuing their excellence. The information is usually through oral surveys or online forms given to the patient.
Happiness is what the patients get at La Grace. Before and after photos are shared together with reviews from clients who want to make their experience known to others. The clinic that they have chosen provided them the best possible services during and after their treatments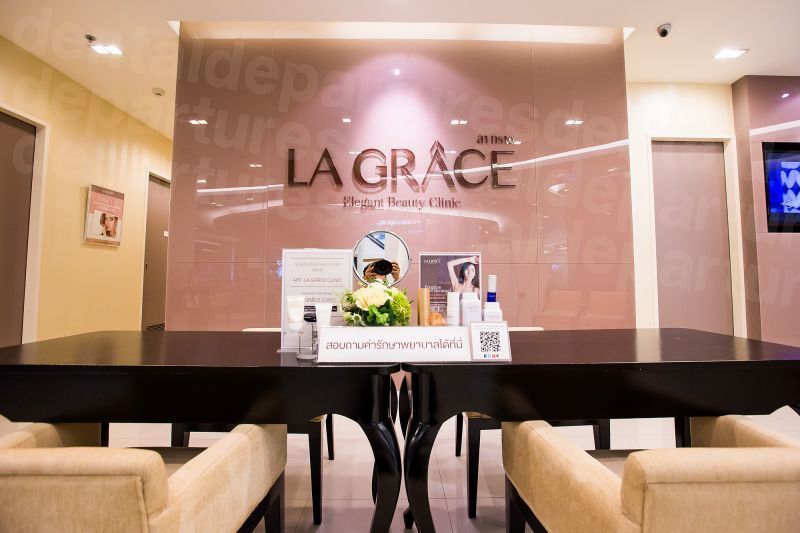 Their medical facility has several branches in Thailand. Nevertheless, a wide range of medical services, specifically for cosmetic procedures, are offered at La grace. Cosmetic surgery performed at the clinic includes breast augmentation and breast implants.
Breast augmentation normally takes around two to three hours depending largely on what size the implants are and which method of implantation is decided on. The surgery is aimed at increasing the breast size of the patient and to give them a better symmetrical shape. Small sizes could be achieved without using implants. They surgeon will remove fat from the body with liposuction and inject the fat into the breast to increase the size.
Breast implants are inserted in 3 different ways with the incisions made in areas that is totally inconspicuous and to reduce scarring as much as possible. The different implant methods are:
Periareolar Incisions at the edge of the areola
Inframammary incisions in the crease underneath the breast where it meets the chest wall.
Transaxillary incisions made in the armpit.
Cosmetic surgeries, breast implants and breast augmentation in La Grace cost less than clinics from New Zealand and Australia charge for the same treatments. The table compiled by our Medical Departures staff gives an indication as to how much you can expect to pay for treatments in La Grace Clinic:
PROCEDURE

US$

NZD$

AUD$

COMPARISON

BREAST AUGMENTATION

$11,500.00

$17,889.00

$16,500.00

INTERNATIONAL

$5,000.00

$6,823.00

$6,302.00

PATTAYA

43.50%

38.10%

38.20%

% PATIENTS PAY
At Medical Departures, the patient's satisfaction is essentially the center of our services. This is the main reason why we work with the best clinics and make sure that customers like you will receive excellent medical care from the best doctors we suggest. We are confident that clinics like La Grace can provide high-standard treatments and services for our patients. We guarantee you will get the best prices available and have medical finance available if required.
Now you know why many visitors from Australia and New Zealand sign up for a treatment at La Grace Clinic. Pattaya in Thailand is a well-geared medical tourism spot, thus it is the number one choice for your cosmetic concerns.