Bangkok in Thailand is a premier medical tourism destination that is known for its cheap prices. But does having cheaper prices correlate to the Thai medical scene being low-class and unreliable? Can you trust medical tourism in Bangkok?
Understanding the Worldwide Medical Tourism Scene
Medical and cosmetic treatments centers in countries such as Australia, New Zealand, America and Europe have a lot to answer for. The reason why so many people are searching abroad for their medical treatments is because the prices in the West are unfair and simply extortionate. At least an Highwayman would wear a mask!
When it comes to destinations for cosmetic surgery, Bangkok is very popular with those looking for a bargain. This can also be said about other destinations in SE-Asia and also in Eastern Europe and Central America. You might be surprised to hear that Thailand clinics for liposuction can be just as good or as bad as their Western counterparts.
The clinics on the Bangkok medical tourism scene were primarily created to deal with the influx of medical tourists that have been flocking to Thailand over the past decade to find a real bargain. If you choose the most highly-recommended clinics, you can not only find very affordable prices, but also have those treatments performed to the highest international standards.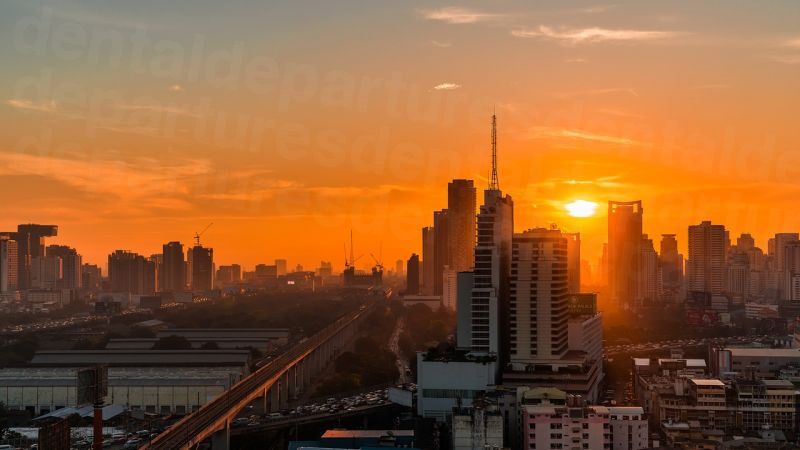 Finding Reliable Clinics in Bangkok
When you need to find a reliable clinic for your cosmetic surgery, Bangkok has quite a number. If you are looking for top-notch clinics in Bangkok, the merging of affordable prices and high levels of execution make the city one of the most value for money places in the world. If you need a pointer in the right direction, we would suggest that you take heed of the advice from one of the world's leading medical tourism web-portals, Medical Departures.
At Medical Departures, we have found all the best clinics for cheap cosmetic surgery Bangkok has to offer to find you some real gems. You can rest assured that our recommended clinics can be trusted to perform the said treatments to the highest levels that appeal to Western patients. Here are our clinic recommendations:
Thailand Cosmetic Treatment Cost
The price of cosmetic surgery in Thailand is approximately 60% cheaper than in the West. If you want to secure yourself the cheapest prices at the most reliable clinics, here is an example of the prices for breast enlargements in Thailand: US $ 3,700 (CAN $4,615; UK £2,842; Euro €3,194; Aus $4,643; NZ $4,921), compared to the prices in the US $ 11,500 (CAN $14,363; UK £8,721; Euro €9,806; Aus $16,500; NZ $17,411).
If you are looking for low-cost cosmetic surgery, Bangkok is a popular choice. If you make the right decisions, you can find top-notch clinics you can trust to perform the treatments to the same high standards you would find back home in the West.