Everyone is looking to save money, especially on elective treatments such as cosmetic procedures. If you are searching for a cost-effective solution for double eyelid surgery, Johor Bahru in the south of Malaysia might be a good option.
Double eyelid surgery, or Asian Blepharoplasty as it sometimes referred to, creates a crease in the eyelid where there is no natural crease. This is quite common among Asian people, with 50% having what are called single eyelids. While the procedure is sometimes undertaken to give a more "Western" appearance to a person's eyes, it can also be a medical necessity as single eyelids can sometimes become too heavy, hanging over the eye and affecting vision. By removing some of the excess tissue to make a natural crease, this potential problem can be solved.
What is the Cost of Double Eyelid Surgery in Johor Bahru?
The price of double eyelid surgery in Johor Bahru is significantly less than at home, and more than enough to cover the cost of flights and accommodation for your holiday.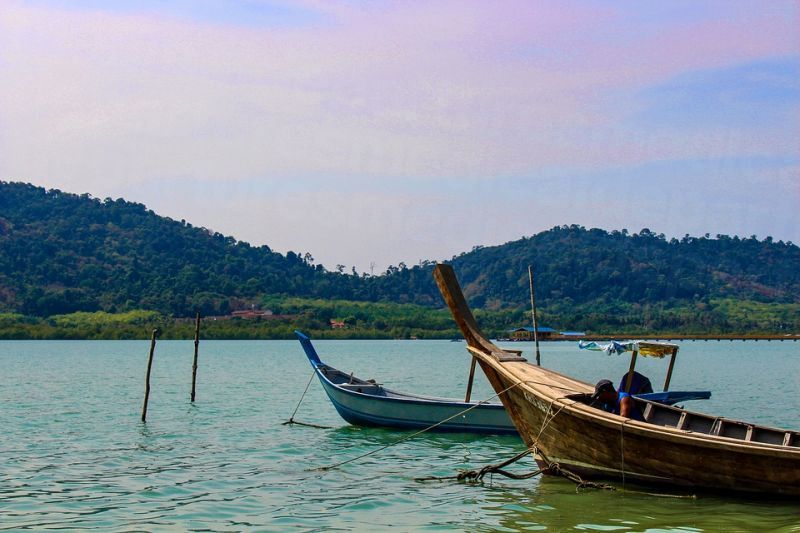 AUS $

NZ $

UK £

EUR €

US $

CAN $

Double Eyelid surgery –

Home

3,700

4,000

2,200

2,600

2,700

3,700

Double Eyelid surgery –

Johor Bahru

1,400

1,500

800

900

1,000

1,400
Why Should I Go to Johor Bahru?
Although Johor Bahru is the third largest city in Malaysia, it's much more chill than Kuala Lumpur, with little overcrowding. You might think that it does not have the immediate appeal in terms of attractions or culture, but JB (as the locals call it) offers all the services and amenities of any other big city, including the new Danga Bay Recreational Waterfront, with its gardens, walkways, zoo, restaurants and other leisure facilities.
Johor Bahru also has another string to its bow – it is right next door to Singapore and just a short drive away. If you don't want to pay the over the top prices on accommodation and the general cost-of-living, this is one way of visiting Singapore without spending much money.
What about the Quality of Care in Johor Bahru?
Malaysia's private healthcare facilities for medical tourists are excellent. A little late to the medical tourism party, the Malaysian Government has taken great strides forward in promoting the country to foreign patients. Private healthcare facilities are all registered and internationally-recognized health and safety standards strictly adhered to.
Clinics listed with Medical Departures are all reliable and trustworthy, having been background-checked by us before we include them on our website. Our checks include onsite visits, as well as verifying doctor qualifications and professional memberships. As a former British colony, many doctors do at least some training overseas, particularly in the UK, and you'll find many to be fellows or members of the Royal Colleges in London or Edinburgh, like the Beverly Wilshire Medical Centre 's director, Dr Nasir.
The Bottom Line
Double eyelid surgery in Johor Bahru is an affordable option. Combined with this particularly attractive but as yet unknown destination, it is a great opportunity for you to take advantage of the low prices, excellent facilities and all this uncrowded gem of a city has to offer.
Sources:
Blepharoplasty: NHS UK
https://www.nhs.uk/conditions/cosmetic-treatments/eyelid-surgery/
Bingbing, Angelababy.Why double eyelid surgery is on the rise in Asia: rising incomes and acceptance, and star power of Fan 15 May 2017. South China Morning Post.
https://www.scmp.com/lifestyle/health-beauty/article/2093921/why-double-eyelid-surgery-rise-asia-rising-incomes-and
Tam, Esther. 17 Reasons Johor Bahru Should Be Explored By Every Singaporean Right Now: 2 December 2015.