So here you are, you've finally made up your mind, you're going to get breast implants. But there is only one issue, and that is the cost. For the majority of people who decide to go for breast implants, the cost is a very limiting and concerning factor. Luckily, with Medical Departures, in Thailand, breast implants cost significantly less than the price you would expect to pay in your home country. So how do you feel about making huge savings on your breast implants procedure ? Here are our top clinics that represent the best savings:
Asia Cosmetic Hospital
Located in the Bangkok Province, Asia Cosmetic Hospital is one of the newest plastic surgery providers in the city. With only 5 years in the medical tourism arena, Asia Cosmetic Hospital is already known to provide excellent service for all your cosmetic and plastic surgery needs including, but not limited to, breast implants. At the Asia Cosmetic Hospital , breast implant prices start at AUD $3,370 (NZD $3,600) compared to average prices in Australia and New Zealand of AUD $6,208 (NZD $6,660) - a percentage saving of around 45%.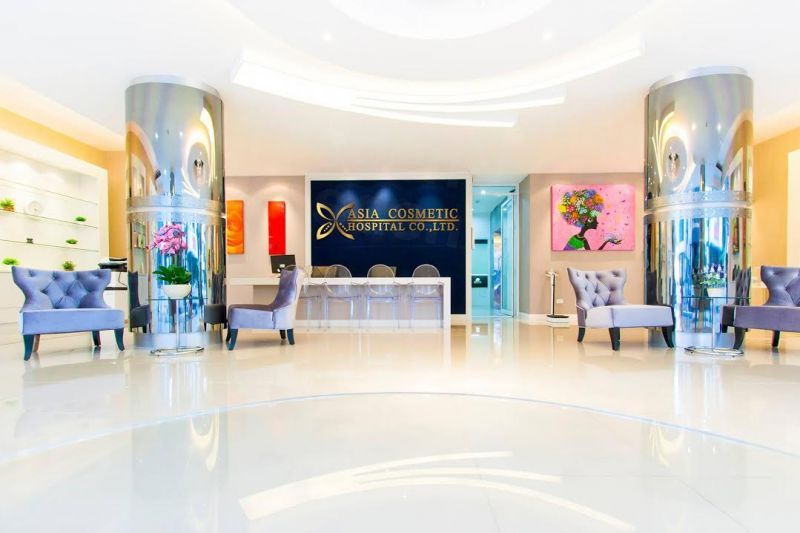 Yanhee Hospital
Ever wondered why Yanhee Hospital is one of Thailand's number one referral hospitals for beauty, health care and cosmetic surgery? Wonder no more! Yanhee Hospital seems to have it all: the high standards of care, the state of art technology, the experienced and board-certified plastic surgeons and, equally as important, affordability. At Yanhee Hospital , breast implant costs are considerably reduced, with procedures starting at around AUD $3,743 - $5,241 (NZD $4,016 - $5,623) compared to AUD $6,208 (NZD $6,660) in Australia - a saving of around 40%.
Aime Clinic
Located at Lat Phrao Rd, Samsennai, Huai Khwang, Bangkok, Aime Clinic is a pretty new clinic that specializes in cosmetic and beauty care. With only two years of activity in the medical tourism business, Aime Clinic has quickly emerged as one of the fastest growing institutions in its category. The clinic offers a wide range of non-invasive and invasive cosmetic surgery procedures, including breast implants. Breast implant prices at Aime Clinic range from AUD $3,743 - $4,492 (NZD $4,016 - $4,820) compared to AUD $6,208 (NZD $6,660), which is the price you'd otherwise pay if you were to undergo the procedure in Australia or New Zealand - a percentage saving of 40%.
La Grace Clinic
La Grace Clinic is one of Thailand's top hospital chains. This hospital chain comprises of more than 15 hospitals situated in different localities, and all excel in the provision of high quality cosmetic surgery care. And if you think excellent care is indicated by higher prices, then think again. At La Grace Clinic , breast implant prices are substantially lower compared to the current prices on the market. For instance, you can get breast implants at prices starting from AUD $4,630 (NZD $4,968) in comparison to the Australia and New Zealand average, which is AUD $6,208 (NZD $6,660) - a saving in the region of 26%.
In Thailand, breast implant costs are remarkably low compared to the prices in Australia and New Zealand. If you're up for some huge savings whilst getting your breast implant surgery done, check out our exclusive listing of quality-checked breast implant clinics in Thailand , or contact our customer service team today and get started with Medical Departures.