Have you been considering a tummy tuck? The Bangkok tummy tuck cost can help you make up your mind to get the surgery done. No doubt, if you have a sagging tummy for any reason whatsoever, you have often debated if surgery will help you. More so if you have tried all kinds of diet and exercise and other aids to help you flatten your tummy, but to no avail. If it is the cost that has held you back, then worry no more as the tummy tuck cost in Bangkok is reasonable.
Does the thought of going for surgery to a foreign country scare you?
While you may wonder about going to another country for medical services, you will only be one among millions who travel for surgery and treatment that is too expensive in their own country. The increased demand for cosmetic services has fuelled numerous high care hospitals and medical centers in places like Thailand – Bangkok has eight JCI accredited hospitals, testifying the high quality of medical facilities available there.
Besides you can get an opportunity to experience the famous Thai hospitality, the delicious food and the warm climate for yourself. You can combine a holiday along with this plastic surgery. The tummy tuck surgery cost in Bangkok is so low that even factoring in the travel and hotel costs, you will still save significantly.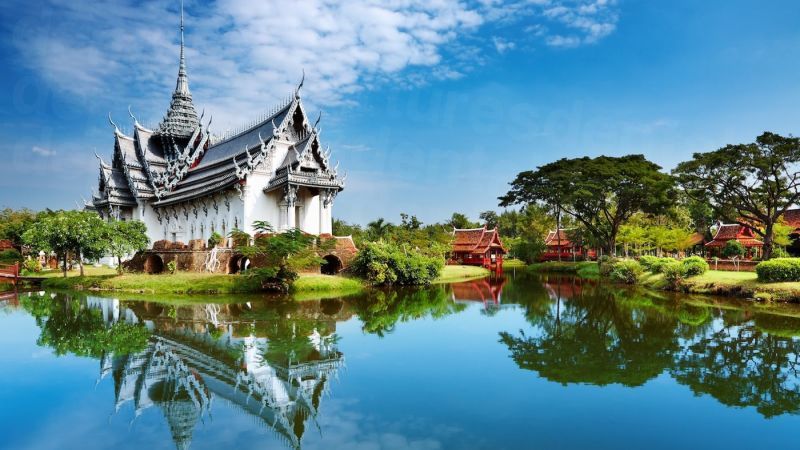 What is the actual cost of the surgery in Bangkok?
The Bangkok tummy tuck cost in a top of the line hospital will be much lower than the cost in your home country. . For instance in Australia this procedure would you cost you an average of AU$14,000 (NZD$15,086, £8,041, €9,498, CAD$14,235, US$10,367). And large numbers of Australians and Kiwis flock to Bangkok for cosmetic surgeries.
The top hospitals in Bangkok have slightly varying rates for tummy tuck surgery.
Rates for tummy tuck surgery will be lower if you require a mini tummy tuck and may be higher if you also require liposuction to remove excess fat from the tummy. The cost may also vary depending on individual requirements.
If you want tummy tuck surgery then don't wait any longer. The attractive Bangkok tummy tuck cost should help you make up your mind to get the surgery done and go back home looking svelte and with a better silhouette.