So you've envisioned the perfect Asian getaway, but can't seem to see yourself in a perfect selfie. You don't want to, because you want your before and after pictures to astound everyone you know. They'll see that flabby muffin-top gone, or that layer of double chins, or those flabby fats on your arms—but Medical Departures have the answer for your dilemma. How about a surgical holiday? Go and have your procedure and then look at your liposuction, before and after photos.
So, why have the procedure in Chiang Mai?
Chiang Mai is a cultural and historic city, much like Bangkok. Teeming with tourist sites such as panoramic greeneries, abundant wildlife, and culturally symbolic structures, Chiang Mai serves not only your cosmetic enhancement needs, but you perfect vacation as well!
Why Not Just Exercise?
Depending on the person, there are various reasons as to why liposuction is an essential cosmetic enhancement. But in most cases, it is for aesthetic reasons—and rightly so. Fat is one of the most difficult obstacles when it comes to perfecting your personal aesthetic. Parts of the body such as thighs, buttocks, hips, ankles, breasts, back, arms, calves, and neck, might turn out to be diet and exercise resistant, which is why liposuction is the perfectly method to resort to.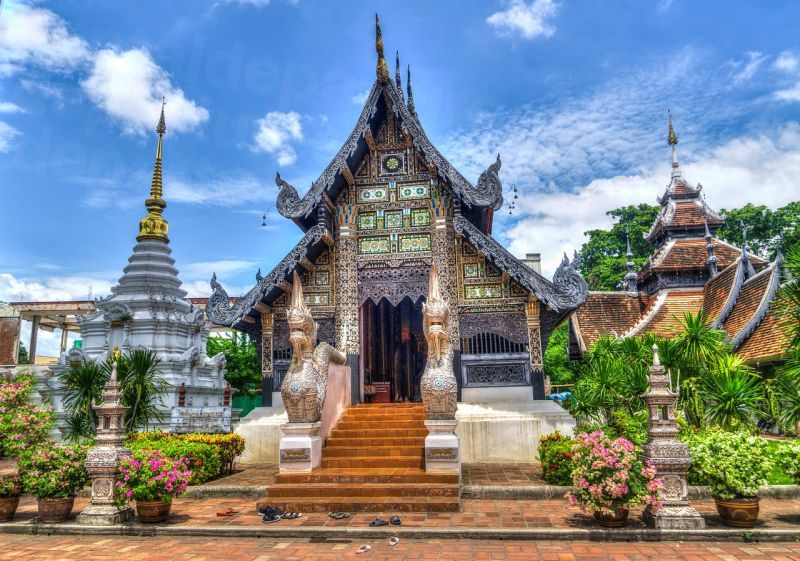 How does Liposuction Work?
First, the practitioner administers a local anaesthetic. When the anaesthesia has taken effect, the surgeon makes small cuts in the targeted area and then proceeds to insert a suction device to remove the fat.
Most liposuction procedures are completed in less than ninety minutes, but this often varies on certain variables such as the amount of fat removed and if the patient has more than one desired area for the procedure.
How much is the Average Rate for Liposuctions?
In the table below, you will see the international average charges for liposuction, and just how cost-effective it is to have your liposuction in Chiang Mai!
| | | | | |
| --- | --- | --- | --- | --- |
| PROCEDURE | US$ | NZD$ | AUD$ | COMPARISON |
| LIPOSUCTION | $6,000.00 | $8,382.00 | $7,500.00 | INTERNATIONAL |
| | $2,250.00 | $3,143.00 | $2,874.00 | CHIANG MAI |
| | 37.50% | 37.50% | 38.30% | % YOU PAY |
| | $3,750.00 | $5,239.00 | $4,626.00 | YOU SAVE |
Here are 2 verified Medical Departures recommended clinics!
Rose Clinic Chiang Mai offers affordable yet high-quality aesthetic surgeries like nose jobs, facial contouring, breast enhancement, breast reduction, breast lift, blepharoplasty, face lift, and of course, liposuction. The Rose Clinic Chiang Mai team of highly-qualified surgeons will serve you with utmost concern and care. Avail our Medical Departures exclusive promotion below!
Machita Clinic - K Park Business Center serves you a myriad of cosmetic and aesthetic treatments, surgical and non-surgical, designed improve the patients' personal aesthetic and perception. Machita Clinic - K Park Business Center is staffed with licensed specialists of their fields who had undergone extensive international training.
So take a look in the mirror and try to envision the new you! You'll be more than happy to take a look at the pictures taken of your liposuction, before and after. In Chiang Mai the results will blow you away – so book your appointment with our Customer Care Team today.