What is the driving force behind the extremely affordable prices for eyelid surgery? Medical Tourism, Cancun -style has ensured that the medical patients coming to this city for affordable treatments are increasing on a month to month basis!
This will become more evident after reading this eyelid surgery review. Cancun won't just open your eyes to the marvels of cosmetic medical care, but it will also make sure you'll envision the best pair of eyelids, and obtain it! We at Medical Departures will ensure that after the treatment in Cancun, you'll be seeing the ocean with your new set of eyelids!
What's with Cancun?
Cancun is a popular tourist destination for those who yearn for fine, white sand between their toes and the breeze of the ocean wafting down as they lay by the beach, stress-free. The city offers a myriad of tourist destinations aside from their panoramic beaches, such as the ancient Mayan temples, and its never-ending nightlife. Cancun houses an array of medical facilities that boast high-quality results as well as affordability. For medical tourists, Cancun is a paradise!
What is Eyelid Surgery?
Eyelid Surgery, or Blepharoplasty, is a surgical cosmetic procedure that enhances eyelid structure so that it fits the preference of the patient. The procedure addresses sagging skin folds, fats that may have collected around the eyelids, eye bags, excess skin and wrinkles on the lower eyelid.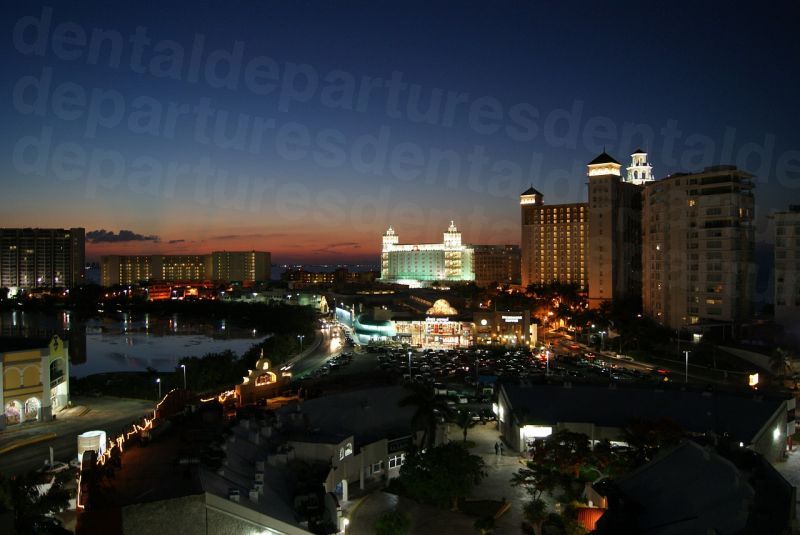 How is Eyelid Surgery done?
First, anesthesia or sedative is prescribed by the surgeon. For the alteration of the upper eyelid, incisions are made on the creases of the eyelid to conceal the scar. Skin and fats are then removed or repositioned. For the lower eyelid, the incision is made just below the lower eyelash, enabling the removal and repositioning of skin and fat and tissues. Sutures or medical adhesive is used to close the incisions.
How much is the average cost of Eyelid Surgery?
In the table below, you will be able to see the average cost of eyelid surgery and the huge savings available in Cancun.
| | | | | |
| --- | --- | --- | --- | --- |
| PROCEDURE | US$ | CAN$ | AUD$ | COMPARISON |
| EYELID SURGERY | $6,000.00 | $7,548.00 | $8,000.00 | INTERNATIONAL |
| | $2,500.00 | $3,145.00 | $3,220.00 | CANCUN |
| | 41.70% | 41.66% | 40.10% | % YOU PAY |
| | $3,500.00 | $4,403.00 | $4,780.00 | YOU SAVE |
Here are great Medical Departures recommended clinics!
Luz Del Carmen Lopez has been offering quality treatments to both local and international patients since 1997. Luz Del Carmen offer medical, cosmetic procedures such as otoplasty, facelifts, rhinoplasty, and blepharoplasty.
Sculpting Medicina Estetica provides quality care to ensure that their patients look the best they can be, to recapture their youth through surgical and non-surgical procedures.
Dr. Nain Maldonado created the Yantra Beauty Clinic, offering a wide range of surgical and non-surgical treatments. Dr. Nain Maldonado aims to offer a luxurious service, as well as quality results with their array of procedures such as rhinoplasty, breast surgery, and blepharoplasty.
For the exclusive Medical Departures promotions and packages, see the list below!
Still, wonder about getting that eyelid surgery? Medical tourism, Cancun has been the driving force to offer patients quality at the lowest prices possible. Cancun offers you both quality medical care and luxurious holiday vacations—what more can you ask for? Book now through Medical Departures!