Have you have breast augmentation done and for any reason need to replace your breast implants? Quezon City has affordable options, high quality medical care at low prices and is easy to access thanks to its good connectivity. With parks, gardens, shrines, monuments, churches, cathedrals and shopping malls, there is plenty to see and do in this bustling area.
When do you need to replace the breast implants?
There can be many reasons, esthetic or medical or both that you need to replace the implants from an initial breast augmentation surgery. This can be at any time post the surgery, a few months or few years later.
You may be unhappy with the size of the implants and want to go bigger or smaller.
One or both implants may have deflated or leaked.
You are suffering from capsular contracture.
Your implants have started drooping.
The implant pockets have merged giving the impression of a uni-breast.
Usually breast revision surgery will address these problems. Like in the case of the original surgery, you can select the size and shape of implants that you want if you want to replace your breast implants in Quezon City.
Clinics in Quezon City that do breast implant revision surgery
Many medical centers that do boob jobs of different kinds will also replace breast implants. However, if your original surgery has caused any problems you need to be all the more careful about getting another surgery done at the hands of a highly experienced plastic surgeon who is an expert at revision surgery. When you book through us, you are certain that we have checked the qualifications, credentials and experience of the doctors at the clinics that are listed on our site. Among the top clinics in Quezon City are:
Body Accents – this clinic offers the full range of services both surgical and cosmetic in a hygienic and modern environment. Whether you want body contouring, removal of blemishes and scars, anti-aging procedures or breast revision surgery, you can take advantage of the low prices prevailing at this clinic.
The Asian Tropics Aesthetics Center – the Quezon City branch is one of three branches of this clinic that offers surgical and non surgical treatments of all kinds that improve your appearance in a natural fashion. The expert team of doctors here works after evaluating and understanding your treatment goals, all the better to meet your expectations.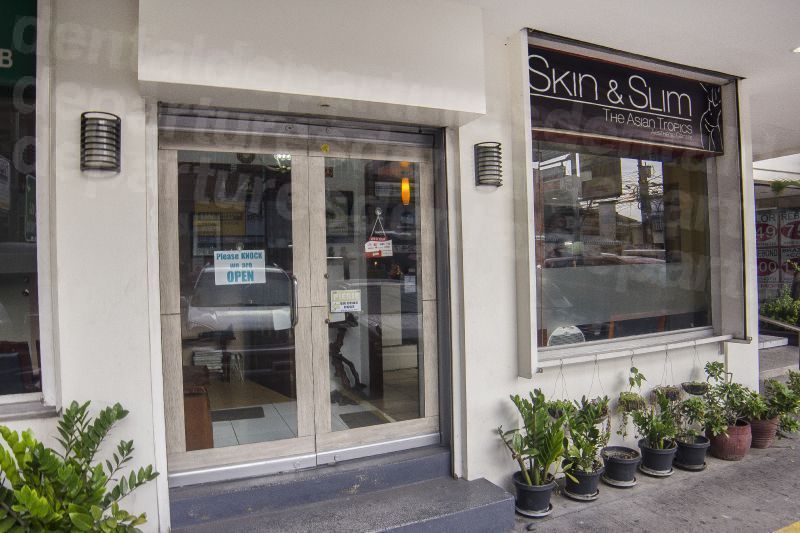 You can select from these or other clinics listed on our site.
What do you expect to pay to replace breast implants in Quezon City?
The replacement surgery can be fairly expensive where you stay as it can cost you around AUD13,169 (NZD14,667, £8,106 €8,851, US$10,500, CAD13,016). The cost of similar work in Quezon City is much more affordable as you would pay an average of AUD4,273 (NZD4,670, £2,519, €2,864, US$3,400, CAD4,190) for revision surgery.
Confirm your appointment via Medical Departures so that you can replace your breast implants in Quezon City at a clinic of your choice.