You may require a tummy tuck if you have been through significant weight loss or have had many pregnancies as the stomach stretches and often does not go back to being flat. If price is a deterrent for this cosmetic surgery, an affordable tummy tuck in Kuala Lumpur beckons. Loose skin and muscles, and even stretch marks can be eliminated with this surgery.
When you have tried your best to get your figure back via diet and exercise and it is not enough, then you are only left with surgical options. After weight loss, that is the only way to get rid of loose skin. After all, you don't want to spend the rest of your life with a tummy that is hanging and looking ugly!
After tummy tuck you can flaunt a slimmer and trimmer figure. Getting rid of excess skin will also result in some weight loss. You will be able to wear figure hugging clothes and beach wear as well as splurging on sexy lingerie instead of having to wear loose and shapeless clothes to hide your figure.
KL is a modern city with contemporary healthcare and leisure facilities that wouldn't look out-of-place in any Western nation. In fact, the only way the facilities in KL would look out-of-place is because they are of a much better quality than many public health facilities in the West.
Some of the recommended tummy tuck clinics in KL
There are many top hospitals and medical centers that do tummy tuck surgery. Among those recommended by Medical Departures are
Beverly Wilshire Medical Centre – this is an advanced medical centre that is registered with the Malaysian Healthcare Travel Council. It has state of the art facilities and offers surgical and non-surgical options to enhance your face and figure. Dr. Nasir, who heads the clinic, has over 18 years of experience and is well regarded in the international community.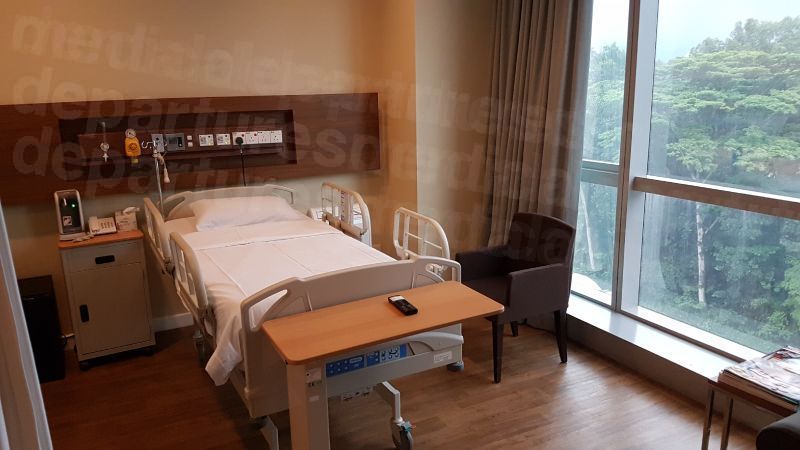 ARC Medical Group – this clinic offers medical, aesthetic and anti-aging solutions of all kinds. You can get plastic surgeries and cosmetic treatments done here at an affordable price. The clinic operates from The Boulevard and Pantai Hospital, both in Kuala Lumpur.
You are much safer when you go for tummy tuck in Kuala Lumpur by choosing a clinic recommended by Medical Departures because we do investigations on the background and qualifications of the doctors, check the clinic amenities and offer a best price guarantee.
What are the tummy tuck prices in Kuala Lumpur?
You can have different kinds of tummy tuck surgery depending on your requirement and the procedure may or may not include liposuction as well. Tummy tuck can cost as much as US$10,100 (AUD13,271, NZD13,874, £7,836, €8,858, CAD13,003) where you stay in a good quality facility.
However, in Kuala Lumpur you pay as little as US$3,232 (AUD4,073, NZD4,357, £2,456, €2,727, CAD4,070). It is worth making the trip to KL for this surgery. Don't forget you can also enjoy your time out here since KL has many tourist and local attractions – and the huge shopping malls are a big draw as well (you can buy new clothes for your new figure at reasonable rates).
Book with Medical Departures for your tummy tuck in Kuala Lumpur and you will look and feel better once the healing process is over.