Hair loss is an ugly problem and nobody is exempted. Thanks to modern treatments techniques hair transplants became available to those who really need it. More and more people have been considering a hair transplant. Johor is among the top medical destinations in Malaysia where patients can find qualified doctors and clinics to get this quality procedure.
As Johor is becoming a very popular medical destination, a number of clinics in the city are offering a wide range of cosmetic treatments and procedures. In order to find a particular clinic and procedure method of your choice, you should at least read a positive hair transplant review to understand what can be expected. This will give you an idea of the entire process and that has been done to former patients and how they were treated by the medical staff.
Patients can find a number of clinics that Medical Departures have checked to ensure that they provide a quality hair transplant. Clinics in Johor welcome all patients from different parts of the world with affordable prices for the same quality of services as in their respective countries.
Medical Departures guide patients through the process of searching for a clinic and offer a comprehensive list of approved and verified clinics. International patients can always visit their website and check which clinics are legitimate.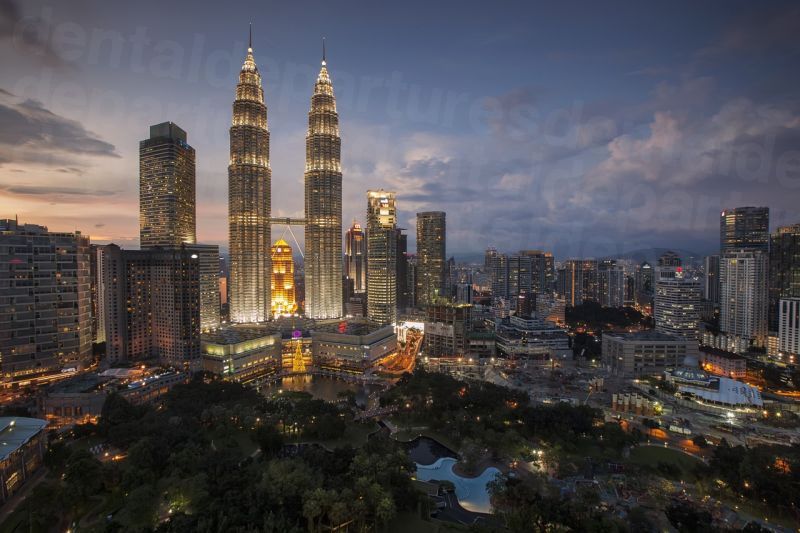 The Beverly Wilshire Medical Centre offers a variety of aesthetic procedures to both local and international patients. The clinic aims to improve the health and wellness of each patient while enhancing their natural look and reducing the signs of aging. The center offers the following services:
Craniofacial surgery

Burns care

Tummy tucks

Breast surgery

Facelifts

Liposuction

Eyelid surgeries (blepharoplasty)

Nose surgeries (rhinoplasty)

Botox injections and laser therapies.
The Dr. Shah Clinic offers patients who are suffering from hair loss their tried-and-tested methods of hair transplant, namely the Follicular Unit Extraction. The method does not leave any noticeable scarring and the minimal recovery time is just around one week.
Lastly, Kalo Cosmetic Surgery Clinic is a modern clinic that utilizes state-of-the-art techniques in order to deliver timely and outstanding results to every patient. They provide other aesthetic treatments that will enhance the look and shape that patients have always dreamed of.
Hair transplant prices may vary from clinics to clinics but prices from Medical Departures are guaranteed to be the most affordable out there. Here is a sample price list of the procedure in Johor compared to international prices:
INTERNATIONAL PRICES VS. JOHOR, MALAYSIA PRICE
PROCEDURE

AUD$

NZD$

US$

COMPARISON

Hair Transplant

$12,000.00

$12,511.00

$8,300.00

INTERNATIONAL

$3,171.00

$3,307.00

$2,406.00

JOHOR
Looking for certified clinics abroad should be well-planned. Thanks to Medical Departures list of approved and certified clinics International patients will never be worried about their appointments.
Looking for affordable solutions to hair loss? Use one of the approved clinics for a hair transplant. Johor is one of Malaysia's best destinations when it comes to affordable medical care and international standard-based services for successful and satisfying results.