To get that perfect shape and contour of your breasts sometimes breast implant can be a good option. While doing research, the most important fact that worries you is the legitimacy of breast implant surgeons. Malaysia offers some of the highly skilled and modern breast implant surgeons and clinics in Asia
Breast implant is the surgical correction of the breast size with the help of synthetic materials called implants. Different type of material can be used as implant for example saline, silicone or composite. Saline and silicone are the most widely used implant materials as they are least irritant to the body.
Before any surgery you should consult the doctor and inform about the past medical history, habits , history of allergy etc. The doctor will also inform you the procedures, side effects and postoperative care.
The surgery is done under general anesthesia where an incision is made and the inner tissues are separated to create space where the implants are placed. The incision is sutured up and a rubber drain may be placed to drain out the excess fluid. You may also be required to take oral supplementary medication to facilitate the process of healing and ease the pain and swelling. With proper rest you will recover in a very short time.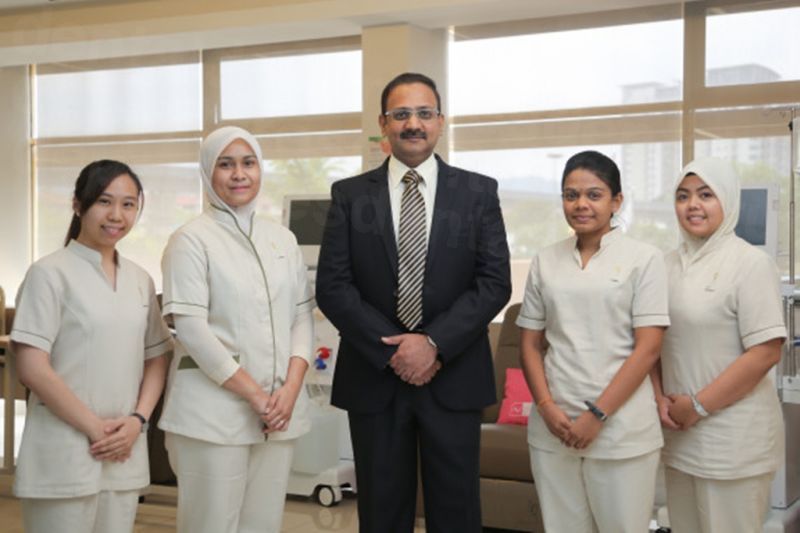 In western countries breast implant cost is about USD 4,683(AUD 6,208, NZD 6,660, CAD 6,321, GBP 3,657, EUR 4,366).
Dr A Ananda Dorai can be found at the Tropicana Medical Centre. Kota Damansara ,Selangor, Dr A Ananda Dorai is a board qualified cosmetic surgeon considered to be one of the top surgeons in Malaysia. With over 20 years of experience in cosmetic and reconstructive surgery he is considered by many as a pioneer in the field of cosmetic services.
Dr. Ananda is a specializes in burns, reconstructive, laser and aesthetic surgery. He is also a member of the Malaysian Society of Plastic and Reconstructive Surgery. Dr. Anada Dorai has performed thousands upon thousands of surgeries and has helped his clients achieve their dreams.
The current cost of a breast implant is around USD 3,331 - 3,546 (AUD 4,415 - 4,700, NZD 4,737 - 5,043, CAD 4,496 - 4,786, GBP 2,601 - 2,769, EUR 3,106 - 3,306)
Medical Departures performs background checks on our clinics and doctors, including qualifications and professional memberships, as well as including clinic photos, before and after photos, patient testimonials and prices. We also pay personal visits to the facilities to make sure we would be happy to go there ourselves.
Check out our listings for further information, or speak to our customer care team if you've any questions about booking an appointment with a breast implant surgeon in Malaysia.