Mexico is booming as a medical tourism destination. One of the nicest places in the country is the beachside town of Puerto Vallarta. It's here that you can visit Dr. Sergio Del Hoyo. Weight-loss surgery is his specialty. He will be able to resolve your weight loss issues while also allowing you to save thousands.
What Is Weight Loss Surgery?
A number of weight loss (bariatric) surgery procedures are available, including:
A gastric bypass is a procedure where a small stomach pouch is created by separating the top of the stomach from the rest. This makes it hard to digest large quantities of food. It also makes recipients of the surgery feel full very easily.
A Sleeve Gastrectomy achieves similar results for its patients. This procedure involves removing around 80% of the stomach, leaving behind a small pouch.
It's best to consult a doctor to find out with one is most appropriate for your requirements.
World-class Surgeons
Dr. Del Hoyo runs The Advanced Gastro Surgery Clinic, which is located within the San Javier Hospital. With 14 years experience and top medical qualifications, he is a master when it comes to weight-loss surgery. He tailors the surgery to fit the needs of his patients so they can achieve their weight-loss goals and maintain an improved quality of life. You can read about how happy these patients are in the Dr. Sergio Del Hoyo reviews found on our website.
To fully appreciate just how life changing the surgery can be, why not look at some of the before and after photos. These demonstrate the transformations possible, which would simply be unobtainable without surgery.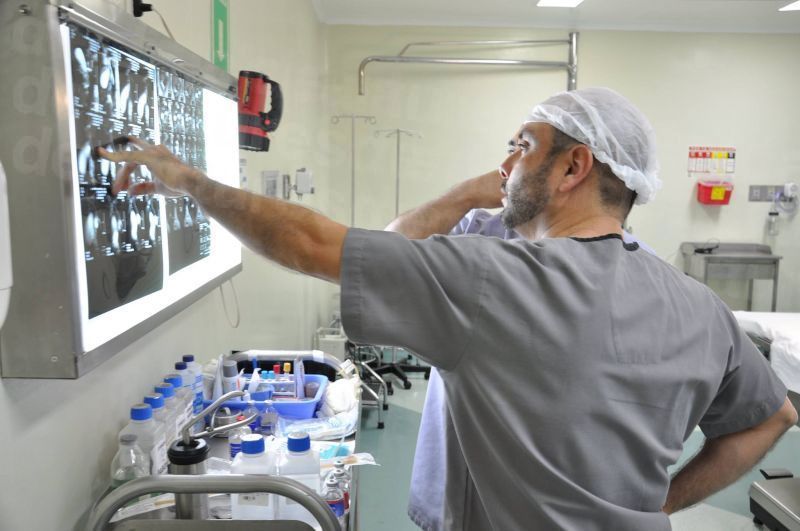 The Prices Are Extremely Affordable
Mexico's low cost of living makes everything in the country seem cheap to Western travelers. The same is true when it comes to weight-loss surgery. Dr. Sergio Del Hoyo costs far less than doctors in the US, Canada, and many other countries. Let's discover how much you can save.
| | | | |
| --- | --- | --- | --- |
| Weight-Loss Surgery Type | Price in the US (USD) | Dr. Sergio Del Hoyo's Price (USD) | Savings (USD) |
| Gastric Bypass | $18,900 | $6,500 | $12,400 |
| Sleeve Gastrectomy | $10,600 | $4,500 | $6,100 |
| | | | |
| --- | --- | --- | --- |
| Weight-Loss Surgery Type | Price in Canada (CAD) | Dr. Sergio Del Hoyo's Price (CAD) | Savings (CAD) |
| Gastric Bypass | $25,500 | $8,800 | $16,700 |
| Sleeve Gastrectomy | $14,300 | $6,100 | $8,200 |
These are massive savings of over 50%. This basically pays for the holiday itself and leaves you with thousands to spend on other important things back at home. This is why we recommend having the surgery done in Mexico rather than the US or Canada.
You Can Also Experience An Amazing Holiday
Puerto Vallarta is a fantastic resort town on Mexico's Pacific Coast. If you want to relax on the beach while recovering from your surgery, then it makes the perfect location.
The influx of tourists to the town means that there are many shopping and nightlife options catering specifically for travelers. You will also find that many people speak English. This makes it easy to enjoy a relaxing holiday without big cultural or language barriers.
Start Planning Your Trip
We know you want to have a great holiday and save thousands on weight-loss surgery in Puerto Vallarta . Get in touch with our Customer Care Team for further information, or to book an appointment.