It Isn't Difficult to Find the Best Tummy Tuck Clinics Mexico has to Offer
If you reside in the US or Canada and want to get a cosmetic procedure like a tummy tuck, Mexico is your best bet for a reliable procedure at the lowest prices. Finding the best tummy tuck clinics Mexico has to offer has become easier than ever. The following are some helpful pointers in this regard.
Tummy Tuck Reviews
You should begin your research with tummy tuck reviews. Among other things, Medical Departures' listings contain real patient testimonials, as well as a host of other information that can helps you choose the most suitable location and clinic for your requirements.
Referrals
Another way of finding quality tummy tuck clinics in Mexico is asking for referrals. Millions of medical tourists visit Mexico every year, many of them for cosmetic procedures like a tummy tuck. So, find someone who has been there before and enquire about the best clinics. Gather as much as information from people who have been to Mexico as medical tourists to make your trip as hassle-free as possible.
The Best Clinics in Mexico
Some of the most renowned clinics for tummy tuck in Mexico are:
It is always helpful to search for as many clinics as possible and then short-list the ones that suit you most. We've made the process simpler for your by shortlisting the top clinic here. Since a tummy tuck is a surgical procedure, you need to be absolutely sure of the standard and reliability of the clinic you choose for this procedure. Moreover, getting quotes for a variety of clinics helps you find the lowest tummy tuck price possible. This brings us to the next point.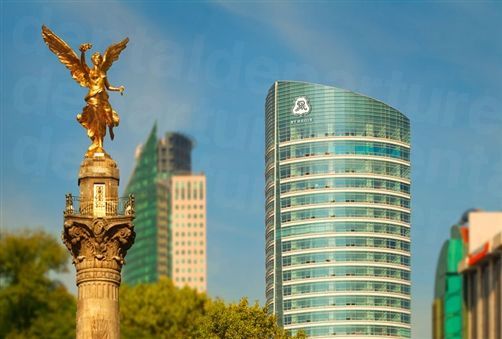 Cost of Tummy Tuck in Mexico
The average cost of a tummy tuck in the US is $10,100, whereas in Mexico you can get the same procedure for an average cost of $5,000. This saves 50% of your surgery costs. Depending on your research, you can get prices as low as $4,000. Throw in the cost of travel and accommodation, and you will still have thousands of dollars due to this amazing discount.
Learn About the Procedure
It is always beneficial to do some homework and learn as much as you can about your procedure yourself. You need to know how tummy tuck differs from procedures like liposuction or bariatric surgery, and whether you are an ideal candidate for tummy tuck or not.
Again, this is something your doctor will determine. So don't hesitate to ask as many questions as you want during consultation. All major surgeons in Mexico speak English, so communication will not be a problem. Also, ask each clinic you consult for their tummy tuck before and after pictures. This will immediately let you know whether you want this procedure or not, and whether a certain clinic is worth your time and money or not.
When it comes to tummy tuck clinics, Mexico has some of the finest in the world. Feel free to read more about the top clinics mentioned here.