Where can I contact the best eyelid surgeons? Mexico of course!
In order to remove imperfections and improve the appearance of their eyes many international patients are consulting experienced eyelid surgeons. Mexico is a medical tourist destination that offers some of the best quality procedures. Not only is the quality world class but the prices are more than affordable to international and local patients.
Eyelid surgery or also called blepharoplasty is a cosmetic surgical procedure that removes excess tissue and fat deposits from the eyelids to improve the appearance of the eyes. This medical procedure is usually done for cosmetic reasons. However, this can also be for the improvement of vision for older patients. Patients must bear in mind that this procedure will not eliminate dark circles under the eyes, crow's feet or facial wrinkles, where other procedures or treatments may be required.
Medical Departures assists thousands of patients who are actively seeking for solutions for their aesthetic concerns. We recognize this need and so we have gathered together some of the most highly-skilled surgeons providing this procedure in Mexico.
As a certified ophthalmic surgeon, Fernando Rodriguez Sixtos specializes in refractive cataract, microsurgery, cornea and eyelid surgery. He is a graduate of the Autonomous University of Guadalajara where he mastered various techniques in corrective surgery. He assesses all his patients personally and gives them the reassurance that they will receive exceptional quality health care. He attends to his patients in the Ocuclinic-Health Clinic in Irapuato.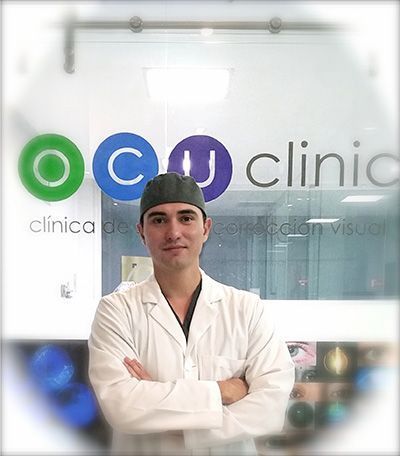 Juan David Florez Lopez , originally from Colombia, studied medicine, specifically plastic and reconstructive surgery at the prestigious University of Guadalajara. He maintains an excellent relationship with all his patients by doing post-surgical follow-up and checking on them frequently until they recover from the procedure. He is an active member of the Mexican Association of Plastic Surgery.
Dr. Nain Maldonada Guzman is a medical surgeon who specializes in plastic surgery. With the fundamental objective of satisfying the needs of his patients, he attends to any of their concern in the best way. He offers a range of treatments such as:
Abdominoplasty
Otoplasty
Blepharoplasty
Mammoplasty
With the mission of becoming a leading force in health services, Stephania Torres Pastrana takes care of her patients with an exceptional knowledge of the latest surgical procedures and advanced rejuvenation techniques. She helps her patients achieve and recover their beauty. Dr. Stephania offers medical procedures such as: breast augmentation, eyelid surgery and facelift.
Alejandro Uilses Solis is a surgeon who specializes in plastic and reconstructive surgery. He graduated from the National Autonomous University of Mexico. Dr. Alejandro attends to his patients in his clinic in Amerimed Hospital. With him, you can improve your appearance and enjoy a great result from treatments such as:
Rhinoplasty
Neck Lift
Male Breast Reduction
Blepharoplasty
Will you risk getting this procedure from inexperienced surgeons or will you rather choose to secure your well-being through the best eyelid surgeons? Mexico has the talent among its well-trained and exceptional surgeons to provide the best procedure available.