Do you need to visit eyelid surgery clinics? Penang is a great choice.
More and more medical travelers are considering undergoing plastic surgery in Malaysia. In fact, the country has highly-competent surgeons and modern facilities which include eyelid surgery clinics. Penang in Malaysia is one of the great places where you can find high-quality clinics with affordable prices that won't break the bank.
Medical Departures has a number of approved facilities in Malaysia that offer international patients extremely affordable procedures and care.
With their international training and studies in cosmetic surgeries and treatments, an eyelid surgery doctor in Penang, Malaysia is ready to perform your eyelid surgery. Clinics are also well-equipped and can be compared to the quality of services you'll receive in your country. Medical Departures recommend the services of the following clinics to international patients.
Located in Tanjung Bungah area of Penang, Amandrey Clinic delivers various cosmetic dermatology and other aesthetic treatments in its high-class and private treatment rooms. The clinic identifies the right treatments based on patients' special needs and lifestyle.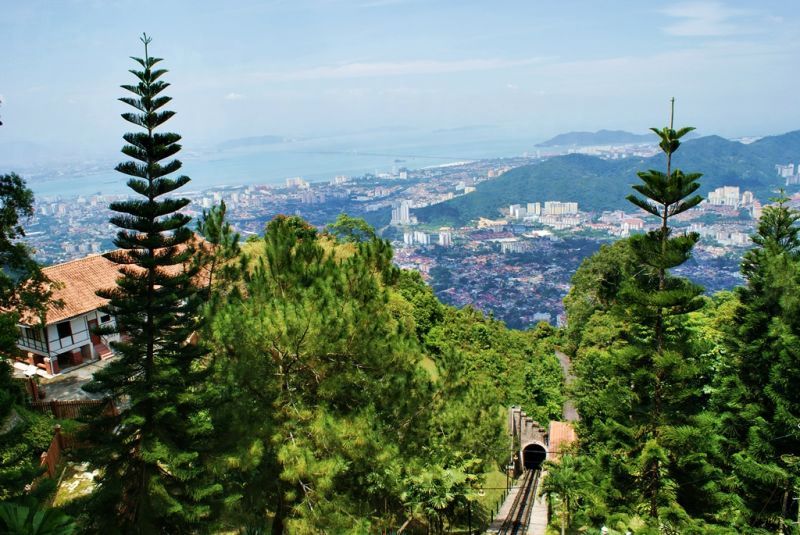 Known to be a specialist provider of aesthetic beauty treatments, Clinic Rx Penang Branch is the right place for patients seeking a beautiful body shape and appearance. For more than 20 years, the clinic has delivered exceptional cosmetic services and treatments such as:
Fillers, non-incision surgery and non-invasive rhinoplasty.
Customized, professional body and slimming treatment.
Stem cell treatment for skin tone and elasticity enhancement.
Klinik Kim was established in 2015 and is situated in George Town. Headed by Dr Ong Ee Chau, a certified surgeon from the American Academy of Aesthetic Medicine, the clinic uses the most recent aesthetic techniques to deliver the following services:
· Anti-wrinkle facial injectable treatments (e.g. Botox and juvederm)
Mesotherapy
Platelet rich plasma
Fat grafts
Non-surgical facelifts using thread lifts.
Optimax Penang Eye Specialist is part of the Optimax chain of eye hospitals with Kuala Lumpur as its headquarters. The hospital prides itself as a pioneer in laser vision correction in the entire Malaysia.
The hospital provides the following laser eye surgeries:
LASIK with the traditional blade
Femto-LASIK
Relex SMILE
Advanced surface ablation (ASA)
With more than 25 years in providing cosmetic and laser surgery services, Klinik Loh Surgery in Penang, Malaysia has helped many people to feel better looking and more confident. Founded by Dr. Loh Lay Soon, the clinic utilizes advanced technology to perform cosmetic and laser treatments.
To give you an idea about the clinics' customer service, Guido Bakker, a former patient, shared his positive eyelid surgery review:
"I have been here once and I am very satisfied with the service. I've tried the detoxing sauna and hydrotherapy. It was relaxing and since I've been there I feel like I have more overall stamina. Too bad I can't stay in Penang. Thank you."
Eyelid Surgery Cost in most countries is relatively expensive for the patient. The comparison highlights the fantastic price advantages offered by clinics selected by Medical Departures.
INTERNATIONAL PRICES VS. PENANG, MALAYSIA PRICE
PROCEDURE

US$

AUD$

NZD$

COMPARISON

EYELID SURGERY

$11,000.00

$14,000.00

$14,617.00

INTERNATIONAL

$ 1,009.00

$ 1,328.00

$ 1,387.00

PENANG
If you are still undecided to undergo eyelid surgery, before and after photos or videos may help you see the results that other patients have achieved.
Still trying to decide where to find the best eyelid surgery clinics? Penang in Malaysia has the most affordable facilities for this type of procedure and their results have been rated among the best in the world.